Vince McMahon Made Decision To End The Undertaker's Streak
The decision to end The Undertaker WrestleMania streak was Vince McMahon's alone, reports the Wrestling Observer Newsletter. Vince realised this…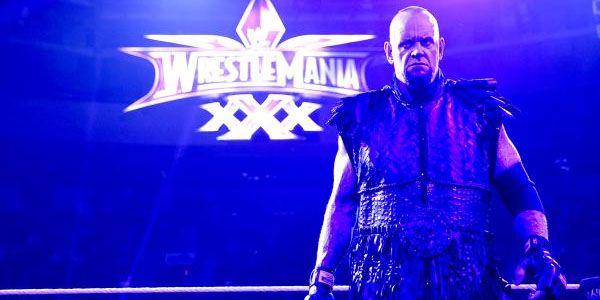 The decision to end The Undertaker WrestleMania streak was Vince McMahon's alone, reports the Wrestling Observer Newsletter.
Vince realised this year was probably the Undertaker's last match, so he had to decide how the streak concludes, with a win or a loss for Taker. He sided with the traditional wrestling philosophy of having the guy on the way out put over the guy staying around. It just so happened that Brock Lesnar was the guy booked in this role at this specific time, it wasn't as if he was the conscious choice to end the streak.
"One person close to the situation said McMahon talked Undertaker into doing it. Another, who would also know, described it as McMahon making the call and Undertaker agreeing" the Observer states.
As the people who agreed to the finish, Undertaker and Lesnar were the only people outside of Vince who definitely knew the plans. Paul Heyman, Stephanie McMahon and Triple H perhaps did too. The referee and commentary team had no idea. In this respect, the referee must have been very nervous when he counted the three, but it's drilled into them that they should always make the count if the performer isn't kicking out. As for commentary, Vince quickly fed them some lines upon the bell ringing. As Lesnar removed himself from the cover, he whispered "thank you" to Undertaker.
The rest of the report discusses how banged up The Undertaker is. Mark Calaway had in fact been so worn down in 1997 that even back then he was expected to only have a few years left in him. The fact he lasted this long was remarkable.