Why Do WWE Keep Wasting First-Time Encounters On Raw And SmackDown?
AJ Styles vs Randy Orton was yet another example.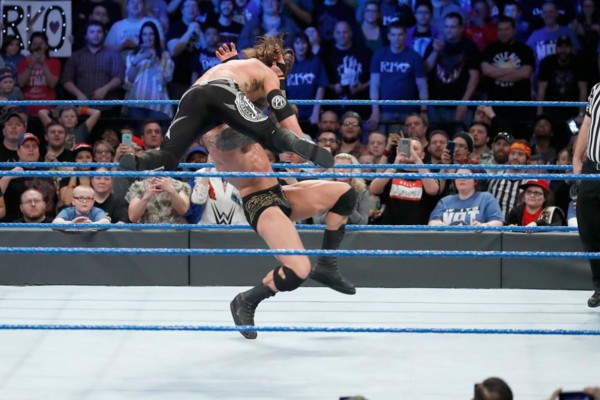 Last week's SmackDown, which saw Randy Orton face AJ Styles in the night's headline match, marked a continuation of the recent trend for WWE to give away first-time encounters between established stars on weekly TV.
It was the latest in a slew of Raw and SmackDown bouts that, in eras past (latter day WCW excepted), would have received months - or at least a few weeks - of patient build-up before climaxing with a blow-off pay-per-view match.
Samoa Joe fought Roman Reigns (a feud we are almost certain to revisit by year's end) on his very first night as a member of the main roster. Then-Universal Champ Kevin Owens, meanwhile, first faced The Big Dog (italics denote slight cringe) in a non-title match on Raw before embarking on a prolonged PPV series. This is almost always the case when it comes to women's title feuds of late, as well - on both brands - although that is probably less to do with any changes in booking approach than it is the relatively shallow divisions with which the writers are currently working.
You can put it down to a couple of things.
First, WWE no longer have pay-per-views as such (although that's what we'll continue to call any shows not named Raw or SmackDown, for as long as we don't have anything better to refer to them by).
Keeping two big fish apart for a little while makes sense if your aim is to build tension and, ultimately, tell a compelling, well-drawn story - hence Hank only became Walt's antagonist in the final season of Breaking Bad.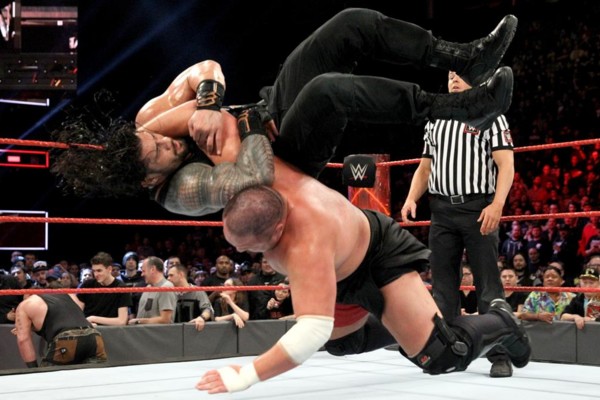 And whilst WWE have neither the time nor, if we're totally honest, creative wherewithal to match HBO for character development, they used to wait a little longer before pulling the trigger on a hotly anticipated match-up. Everyone knew, for example, that Hulk Hogan and Ultimate Warrior would cross paths eventually, but interactions between the two were kept to a minimum in the early goings (and when they did come face to face at the Royal Rumble, it felt truly electric).
That was a completely different era, though, and the WWE product is no longer focused squarely on driving up buy-rates. Weekly shows used to function as stretched-out commercials for the pay-per-views (which represented a significant chunk of the company's revenue) but are now the very thing fans are paying $9.99 a month for.
If it seems like they've marked up this trend recently, it's probably because of the return of the brand extension - and, importantly, brand exclusive pay-per-views. Apart from threadbare looking cards, this means gaps between the slightly-longer-shows-on-which scores-are-typically-settled (see what I mean about needing a better name?) are now six or seven weeks (for each brand) as opposed to the three or four we'd become accustomed to for so long. There's only so many times you can close the night with a rematch or a tag team bout. Those feuding with each other have to blow off steam - and not just via the microphone.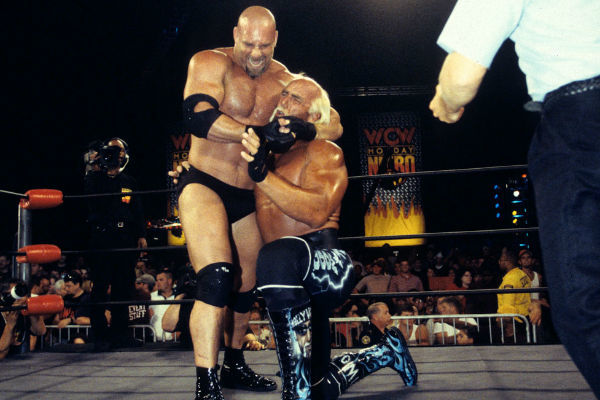 Finally (and most obviously): flagging ratings. It's no secret that WWE are struggling to command the sort of viewing figures they did even a decade ago, let alone in the glory days of the Attitude Era. Serving up big, fresh matches on the regular is one way to go about arresting the decline - although it's hard to conceive of any two guys or the current roster (or indeed the industry as a whole) that could pull in a Goldberg-Hogan style bump.
If nothing else, in kayfabe terms, it actually makes more sense. WWE wrestlers have always had the ability to schedule their own matches, and - in the case of sworn enemies baying for each other's blood - there's nothing obligating them to wait until an appointed pay-per-view to settle their differences. For some reason, heel champions usually prefer that they do, though, apparently ignorant of the long tradition of PPV title changes they'll be fighting against.
It feels rather cheap that the first ever meeting between Randy Orton and AJ Styles - two of the wrestling industry's biggest stars of the last decade - came on an episode of SmackDown (and more so given how predictable its outcome). Equally, Shane McMahon, fighting a ratings war against his sister, has no reason not to pencil it in for his Tuesday main event.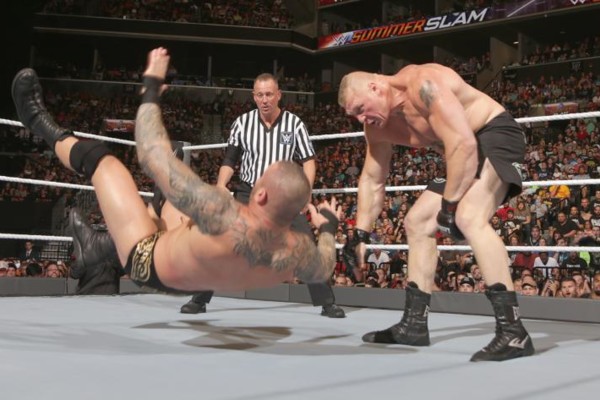 You don't have to lay the seeds months in advance. It feels more natural when egotistic personalities of the kind professional wrestlers bring with them clash at the very outset, and for every Hogan-Warrior there's a Goldberg-Rock. Spear on night one, feud done and dusted a few short weeks later (although at least it climaxed on pay-per-view).
For Orton's feud with Brock Lesnar last year, WWE took the unusual step of announcing their SummerSlam match months in advance. This was before the pair had even formally registered their contempt for one another, the way promoters would schedule bouts between two heavyweight boxers (or, indeed, UFC fighters) whose gloves had yet to touch. It was a refreshing change from the norm, and gave the feud the kind of big game feel we rarely see in professional wrestling these days.
This may be an approach WWE take more often in future - although probably only for the part-timers (like Lesnar) whose appearances generate so much fan anticipation. For the rest of the roster, we'll probably continue to see match pairings exhausted before they reach pay-per-view - or, you know, whatever it is we're calling them these days.