10 Most Bizarre WWE Gimmicks
The WWE has long promoted wrestling gimmicks as an integral part of its product. According to long serving WWE Creative…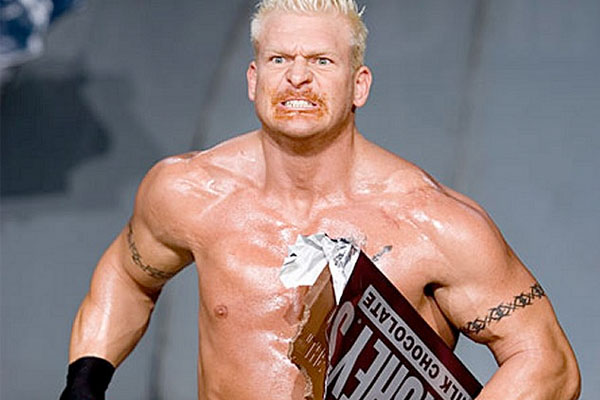 The WWE has long promoted wrestling gimmicks as an integral part of its product. According to long serving WWE Creative Consultant Pat Patterson, Vince McMahon continues to be of the opinion that wrestlers without the 'wrestler look' benefit from being given a gimmick; a character to portray as a successful means of getting 'over' with the fans. As a result the WWE in its sixty two years of existence have peddled hundreds of wrestling gimmicks, from the absurd and cartoonish, to the ruthless and outright inappropriate. Images of Doink 'The Clown' and 'The Red Rooster' immediately spring to mind as evidence of when the WWE has got a wrestling gimmick absolutely wrong, but more recent wrestling gimmicks such as the crazed Wyatt Family come Cult Leader Bray Wyatt is a rare example of when the WWE has got a wrestling gimmick absolutely right.
Of course trial and error is an on-going process in all of the WWEs creative endeavours, including the creation and promotion of wrestling gimmicks. For instance while the WWE Universe sing, "He's got the whole world in his hands" with Bray Wyatt, the WWE is at the same time promoting the impending debuts of two absurd wrestling gimmicks in Mr. Perfect wannabe 'Bolieve' and a PG friendly Ozzy Osbourne party fanatic in 'Adam Rose.' This modern contrast in itself best illustrates the hit and miss nature of wrestling gimmickry. While on the one hand the WWE historically hit the 'gimmick jackpot' with the 'Texas Rattlesnake' 'Stone Cold' Steve Austin, 'The People's Champion' The Rock and 'The Cerebral Assassin' Triple H, the WWE would probably like to eradicate its most bizarre gimmicks such as the innocent but mentally disabled 'Eugene', the not so entertaining 'Spirit Squad' and the S and M loving Basham Brothers complete with Dominatrix Shanequa from its history!
Yet it is the bizarre wrestling gimmicks that more often than not prove to be the most memorable and entertaining of promoted gimmicks. The sheer craziness, outlandishness and eccentricity of the bizarre wrestling gimmick, are qualities valued by many WWE fans both young and old. In embracing the bizarre, the WWE Universe has witnessed the rise of some of the greatest wrestling characters ever devised. From the python wielding Jake 'The Snake' Roberts to the late 'Macho Man' Randy Savage and of course The Ultimate Warrior, the bizarre wrestling gimmick has and will no doubt continue to provide the WWE with an exciting product, and in the rarest of instances create wrestling legends.
So for those who would like to reacquaint themselves with the strange side of professional wrestling, or those who would like to be reminded of it, read on to discover ten of the most bizarre wrestling gimmicks to ever feature in the WWE.