WWE: 10 Most Likely Future WrestleMania Main-Eventers
Since the beginning of WrestleMania, only 32 men have had the honor of competing in the main-event of the show….
Since the beginning of WrestleMania, only 32 men have had the honor of competing in the main-event of the show. Out of that group, only five of those men are still with the company on a full-time basis. We've got John Cena, Randy Orton, and Daniel Bryan who all have the potential to main event again. However, it's doubtful that The Miz or The Big Show will make it back to the top anytime soon. Likewise, Undertaker may be done, The Rock may have also called it a career. There are very few legends to bring back, which means that a slew of younger, and yet to debut, talent will get the chance to close out "The Granddaddy of them All" over the next few years.
WWE appears to be in the midst of a youth movement with The Shield and Paige receiving big pushes and new talent like Bo Dallas and Adam Rose just starting their careers on the big stage. So which men currently on the main roster or in NXT look most likely to main-event a WrestleMania someday? This list is looking solely for future first timers, with guys like Cena, Bryan, Batista and others who have accomplished the feat left off. While there are plenty of solid options on the roster, here are the top 10 choices of wrestlers who will someday close out a future WrestleMania.
10. Sami Zayn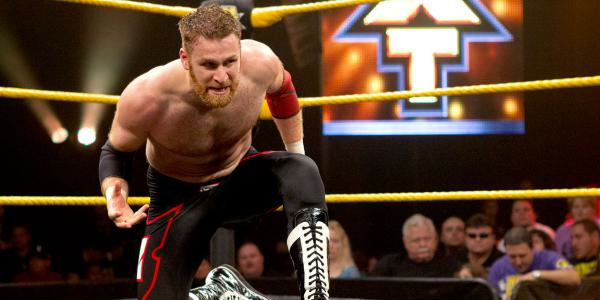 Does Sami Zayn sound like a long shot to main-event WrestleMania? Absolutely. Well, early in the careers of Bret Hart, Chris Benoit and Daniel Bryan few would have ever believed they would make it to the top either. Professional wrestling loves underdogs, and Zayn is perfect in that role. His recent feud with Cesaro in NXT was arguably one of the best of the past few years. Perhaps more so than anyone in developmental, he looks ready to break through and join the main roster.
With all of Zayn's years on the independent scene he's developed into a fantastic wrestler. He's been able to work great matches with a variety of opponents. There haven't been any reports getting out that he's a problem to work with, and he appears to be quite dedicated to his craft which makes it easier for WWE to invest in him.
What may hurt Zayn's chances over the next few years is that he may be too similar to Daniel Bryan. He's about two inches taller, 20 pounds lighter and three years younger, but their overall build and history of toiling away on the indies is a bit familiar. WWE pushing him as a top star within the next couple of years probably won't happen, as they will more likely debut him as the role of "wrestler who's in over his head" gimmick that many of the call-ups seem to play. If he can excel in that spot, and gain some crowd support along the way, it's possible that he will eventually be positioned to beat the odds and live out his "boyhood dream" by main-eventing WrestleMania.