WWE: 10 Reasons The Undertaker Vs Brock Lesnar Will Rule WrestleMania 30
5. Both Men Are Rare Performers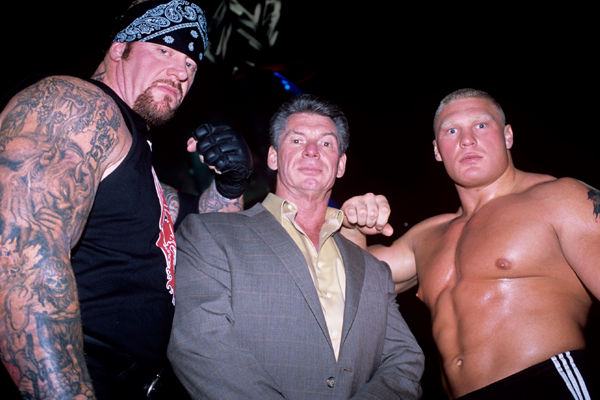 As much as some people complain about the part-time performers taking the other guys' spots at WrestleMania, there are a select few who escape our criticism.
The Undertaker is certainly one of them, as his hallowed place in the pro wrestling canon is undisputable. He has made so many meaningful contributions to sports entertainment, by wrestling in some of its most memorable matches, and being a locker room leader of legendary status. As long as The Undertaker wishes to compete at WrestleMania, the company and the fans will welcome him.
Brock Lesnar, also part time, was brought in to "legitimize" WWE programming. In this writer's opinion, Lesnar has fulfilled his duties. His feud with Cena brought a much-needed edge to the squeaky-clean franchise player. His feud with CM Punk was also a ferocious firecracker. He understands his role as a returning monster, and puts his trust in Paul Heyman to do the rest.
Both Taker and Lesnar are somewhat rare treasures that we happily pay good money to see perform. Having them in a match together makes this feud extra special.