WWE: 5 Superstars Would Should Return
WWE is the most well know professional wrestling brand in the entire world. This is the company that has made…
WWE is the most well know professional wrestling brand in the entire world. This is the company that has made professional wrestlers international superstars and introduced this form of entertainment to the mainstream. Throughout this companies history many stars have come and gone. Some you may never want to return and others you never wanted to leave.
Many factors contribute to a wrestler leaving the company. If you don't have the right connection backstage or the right look you may never get ahead in WWE. Talent is only half the battle when it comes to climbing the ladder in the professional wrestling business. To be a star you need to have the total package.
Superstars leave for different reasons. Some leave to pursue other careers, some leave due to injury and some leave with a bitter chip on their shoulder because they never made it to the top. Regardless of their reason for leaving there are quite a few superstars out there who have many fans waiting for their return. Let's take a look at 5 superstars who would be welcomed back to the WWE with open arms.
5. Shelton Benjamin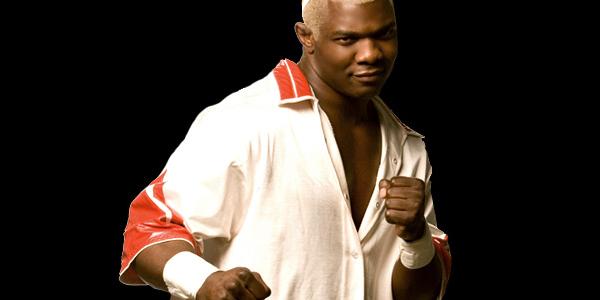 Shelton Benjamin is one of those wrestlers who has all the in ring talent a wrestler could ever have but could never quite get it together on the mic. Benjamin wowed audiences with his physical prowess and to this day there aren't many that can measure up to what this guy is capable of.
When Shelton Benjamin first made the jump to singles competition his future looked extremely bright. Benjamin managed to beat HHH on 3 separate occasions which is a feat very few can say they have accomplished. It seemed pretty likely that Shelton would be a future world champion at some point.
Shelton is a multiple time WWE Tag Team Champion, Intercontinental Champion and even managed to capture the US Championship once. When you go back and watch the first few Money In The Bank ladder matches Shelton easily steals the show and that is no small feat when you consider how many great performances were put on during those matches.
After floundering in the midcard for many years Benjamin decided to call it a day on his WWE career and I can't really blame him. The powers that be were never going to give him the main event spot he truly deserved and he had accomplished all he was going to accomplish it seemed. Times have changed in the past few years and different types of superstars have managed to make it to the top of the ladder. Without a doubt if Shelton were paired with the right manager he could shoot right back to the top of the ladder in WWE. Shelton Benjamin fighting CM Punk, Daniel Bryan or Dolph Ziggler would result in matches that could easily go down in history as some of the greatest of all time.