WWE: 6 Best Black Wrestlers Ever
The month of February is Black History Month and like usual, World Wrestling Entertainment will honor their performers throughout the…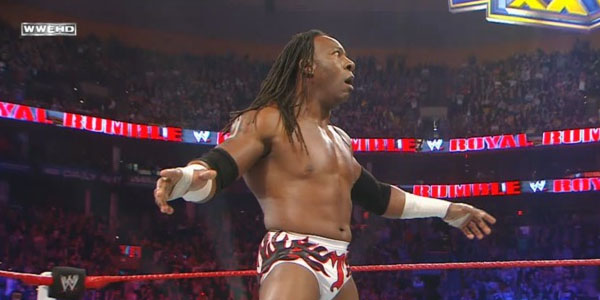 The month of February is Black History Month and like usual, World Wrestling Entertainment will honor their performers throughout the month. We saw on Raw that they honored WWE Hall of Famer Ernie Ladd, who was a star in the NFL before his WWE career.
There are many great black wrestlers in the history of wrestling and more specifically WWE, who helped pave the way for the stars of today.
The current WWE roster has a lot of talented black performers like Big E Langston, Kofi Kingston, Titus O'Neil, Darren Young and more that look up to the men on this list and hope to one day follow in their Hall of Fame footsteps.
What's great about the wrestling business is the diversity that exists that has seen talents of every race ascend to the top of the business. Wrestling fans are accepting of everybody because we know that what really matters is what that person can do in the ring, on the microphone and have that ability to entertain no matter what they look like. There shouldn't be any issue with the color of a person's skin and thankfully in the wrestling business it's a non-issue.
Here's a look at some black athletes that had a big role at WrestleMania events in the past.
Mr. T – He was in the WrestleMania 1 main event and boxed Roddy Piper at WrestleMania 2 as well. A huge impact in WWE. Could be in the WWE Hall of Fame one day.
Lawrence Taylor – The NFL Hall of Famer main evented WrestleMania 11 and defeated Bam Bam Bigelow. He did a really good too.
Mike Tyson – His impact at WrestleMania 14 was huge. He appeared to be an ally of the heel Shawn Michaels, but he ended up counting the pinfall win for Steve Austin and then he knocked out Michaels when it was over.
Floyd Mayweather – He is one of the most famous boxers of the last 20 years and he was in a big match against Big Show at WrestleMania 24. Mayweather won even though the crowd didn't like him very much for being there.
Some of the men in WWE's Hall of Fame that didn't make this top six are Tony Atlas, Rocky Johnson and Koko B. Ware, who is one of the most peculiar Hall of Fame choices.
Here's a look at six of the best black wrestlers ever, all of whom are in the Hall of Fame or will be after they retire.