WWE: 6 Divas That Must Return In 2014
6. Angelina Love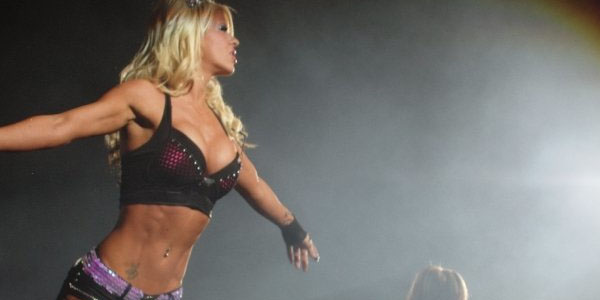 If you have watched TNA Impact Wrestling for any length of time then you would know who Angelina Love is because she's one of their most famous Knockouts ever. If you only watch WWE programming you may be thinking I'm crazy for including her. I assure you that I'm not because Angelina worked for WWE's developmental territory called Deep South Wrestling from 2004 to 2007 under the name of Angel Williams. She never made it to their main roster.
Her performances for TNA Wrestling showed that she could be a successful heel or babyface. I thought she thrived as a heel using the Beautiful People gimmick where here and her ally Velvet Sky would celebrate their beauty by being arrogant towards everybody. Hot girls are fun to look at, but if they're mean about how hot they are they can be considered evil. They played off well with each other.
Love is 32 years old, so WWE could see her as somebody who is older than what they would like, but I don't look at it this way. I see her as a polished performer who hasn't had a chance to show what she could do in front of the WWE Universe. She may have been released from WWE in the past due to maturity issues or something we don't know about, but time heals all wounds.
In Angelina Love, WWE would be bringing back a ten year pro that's in great shape, that has matured, proven to be a professional and most importantly has the kind of in-ring talent that would help other women on the roster who are not as experienced.
It would be wonderful to see Angelina being given the opportunity to join the main stage of World Wrestling Entertainment.