WWE: 6 Divas That Could Really Use Character Direction
Have you ever watched a divas match and thought that what you're seeing in the ring could be a lot…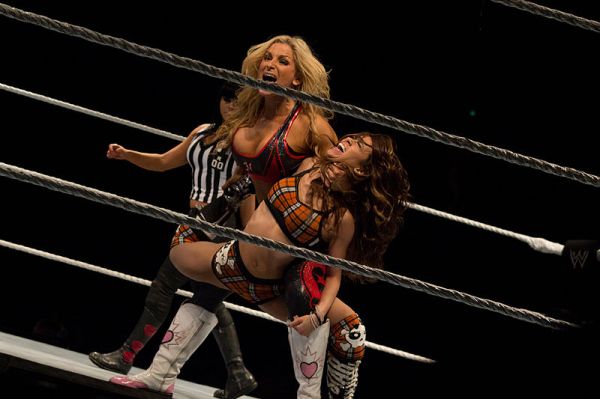 Have you ever watched a divas match and thought that what you're seeing in the ring could be a lot better? Of course you have. We all have.
The reality is that right now in WWE they don't care too much about the divas division. In fact, they barely give any divas the chance to speak on a microphone other than AJ Lee. They try to push feuds simply because one woman is the champion and another won a non-title match or a tag match, but there's rarely anything else in addition to that.
This is not about women that need to improve as in-ring performers necessarily. It's more about the writing. None of these women mentioned have a lot of character depth right now and that's what they need to try to make the division matter more.
It's on the creative team to give their character's depth, but also up to the women to perform well if they are given the opportunity to do so.
Before we begin, it should be noted that I think AJ Lee needs some kind of character change because she's basically done the crazy girl thing without any change for over a year now, but I'm going to leave her out of this and focus on some of the other girls.
The names aren't listed in any order. It's just a case of who needs some character depth.