WWE: 9 Most Conceivable Threats To The Undertaker's Wrestlemania Streak
The Deadman's streak looks untouchable. Or is it?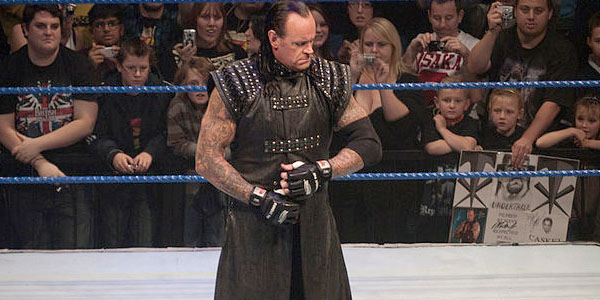 The key to any gimmick is the audience's perception to believe in it. The Undertaker's Wrestlemania streak has evolved into one of pro wrestling's all time top gimmicks – the sell of "can anyone end the streak?"
It harks back to the old days of carney wrestling. In the early days of the 20th century, wrestling's main sell was to see if local townsmen could overcome the undefeated toughness of the touring Wrestling Champion. The Undertaker streak is the modern day retelling of this story.  At this point in his career, Taker is more than a wrestler. He is a unique selling point used as an attraction against the WWE's full timers who represent the "local townsmen" who we all know are going to lose. Taker will put his streak on the line again at Wrestlemania, and he will again overcome his challenger. After 21 wins the streak is now perceived as being unbreakable. It's widely accepted that the streak will never be broken.
The question is, how can WWE continue to present this story, as conceivable challengers begin to dry up? At what point will the Taker streak storyline "jump the shark"? Conceivable threats to the streak are essential to the continued box office dynamite that this story serves up. WWE has been able to offer this draw in recent years with superb matches featuring strong challengers such as Shawn Michaels, Triple H and CM Punk. Undertaker beat them all. With arguably a few more years yet left in him (Mania 32 from his home state of Texas could be a prime retirement ground) who can Taker face over the next few years who would pose a real threat to his streak?
Let's analyse the select few men who fans could seriously buy as contenders who could end the streak …