WWE Announce Bruno Sammartino To Be Inducted Into Hall Of Fame
WWE have released a statement this afternoon finally confirming to the world that the legendary Bruno Sammartino will be inducted…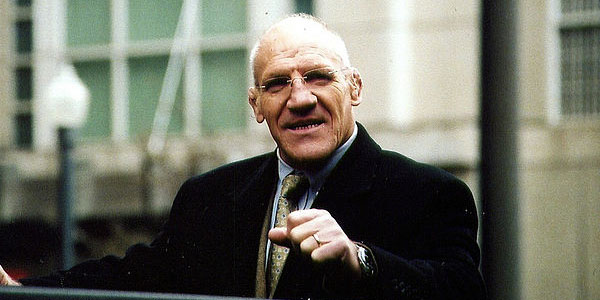 WWE have released a statement this afternoon finally confirming to the world that the legendary Bruno Sammartino will be inducted into this year's WWE Hall of Fame
The statement is cited as coming from head honcho Vince McMahon himself, a man who Sammartino has openly criticised at every opportunity over the years. WWE made no attempts to hide this fact clearly realising that getting Bruno to say yes at last is a pretty big scoop for the company.
The full statement can be read below:
STAMFORD, Conn., February 4, 2013 – WWE announced today that Bruno Sammartino will be inducted into the WWE Hall of Fame at a ceremony on Saturday, April 6, 2013 at Madison Square Garden.
Sammartino, nicknamed "The Living Legend," is a two-time WWE Champion and the longest reigning WWE Champion in history, holding the title for a combined 11 years. His first title reign began on May 17, 1963, where he defeated "Nature Boy" Buddy Rogers at Madison Square Garden.

After losing the Championship in 1971, he regained the title on December 10, 1973, defeating Stan Stasiak at Madison Square Garden, holding the Championship until April 30, 1977. When he retired from the ring, Sammartino became a color commentator for WWE's syndicated Superstars program and stepped back into the ring on special occasions.

After his departure in 1988, Sammartino was openly critical of WWE, and for many years declined the offer to be inducted into WWE's Hall of Fame, citing concerns with WWE's content and culture.
Sammartino said of the induction;
"Triple H contacted me and started telling me all the things that had changed and everything that was going on with WWE," Bruno said. "I started watching it after talking to him and when I saw it, I was very, very impressed."
Bruno will join Mick Foley, Trish Stratus and Bob Backlund as this year's Class of 2013 Inductees.
Tickets for the Hall of Fame ceremony are still available from ticketmaster.com, taking place the night before WWE WrestleMania 29 at Madison Square Garden on Saturday April 6th, 2013.
Source: WWE.com