WWE: CM Punk Departure – Latest Update
The situation between CM Punk and WWE remains strained, with new details coming from ESPN and The Wrestling Observer. The…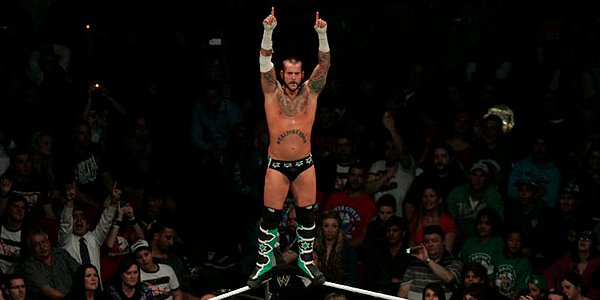 The situation between CM Punk and WWE remains strained, with new details coming from ESPN and The Wrestling Observer.
The only significant response coming out of the WWE is that the Official WWE Twitter account has unfollowed the star in the past 24 hours. What this means is unclear. Some are saying it's proof that Punk is not coming back, or interpreted as the incident being formed into a potential angle. In reality it probably means nothing.
The fact that WWE Shop tweeted New Punk merchandise is also raising some eyebrows  in some corners of the internet – although it should be noted the people working in merchandising may have no idea what is going on internally with superstars. Again, this doesn't seem to be an indicator it's a work.
Regarding the incident itself, ESPN Cleveland reporter Casey Kulas claims he heard from sources backstage at Monday's WWE RAW that there was a heated argument backstage between WWE executives and Punk. "My info on CM Punk: I do know from sources that at #Raw in CLE there was heated exchange backstage between Punk & staff. Topic – concussion."
Punk was heard arguing with staff saying "I passed all your damn concussion test" and "I'm not going out and telling fans that BS""
The Wrestling Observer has since confirmed that Punk was quite banged up on Sunday, but after taking a concussion test on Monday he did indeed pass. The test had nothing to do with his departure. The Observer also reveals that despite Punk still being advertised for Elimination Chamber and some other events (which is raising suspicions of a work) the company will pull all these appearances. Further information reveals that two key people in WWE viewed Punk "as good as gone" once his deal expired, with one of those sources saying they never expected him to last until July.
The Observer sheds further light on the Punk exit. His meeting with Vince didn't even happen until 7.30pm on the night of Raw. This resulted in the Kingston vs Del Rio match going much longer than planned to cover Punk's missed segment.
Comments from Punk himself at a Q and A session last Friday could be seen as some further explanation of his walkout. The star stated he didn't like the idea of Sting coming in, questioning if the WCW star had anything left in the tank. Punk also said he didn't agree with Batista's return, saying Dave is a friend but it's Daniel Bryan's time to main event Wrestlemania. In more revealing comments, Punk expressed frustration with WWE creative and noted he was rich enough to walk away whenever he liked. He also claimed to have been in long term bad health, with doctors unsure of why.
To me it sounds like a multitude of things have built up that bother Punk. He perhaps waited to the Rumble to see if there was any reason to stick around through Mania season, and when things didn't match up to his hopes he decided to take off. There has started to be some reaction from fellow workers in the industry, Ryback for example posting light hearted tweets of the move sets he is going to steal from Punk. Kevin Nash and Mick Foley have also tweeted to say Punk perhaps just needs time to decompress. Foley notes that Punk has been unhappy for sometime, but has always gave 100% to WWE.