WWE: CM Punk Quits Fallout – What Happens From Here
The news that CM Punk has quit the WWE comes as a huge shock. The straight-edge superstar has just featured…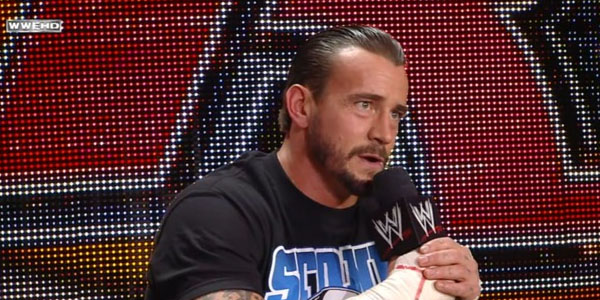 The news that CM Punk has quit the WWE comes as a huge shock. The straight-edge superstar has just featured in a 48 minute performance at Royal Rumble, and the previous week seemed laid back with his standing in WWE when interviewed by Ariel Helwani. However, perhaps we shouldn't be too surprised at Punk walking out of the company on Monday.
Dave Meltzer reports that people have seen this coming for a long time – Punk is burnt out and all the signs were there. If you take a look at the star in 2008 he was a fresh faced and bright eyed young man. In the past two years he has been constantly dogged by baggy red eyes, and admitted last week that he rarely sleeps.  Meltzer had heard that Punk would leave in July when his contract was up, but had been taking it with a grain of salt. It looks like Punk can't last to the summer and has had enough now.
In addition to being physically and mentally drained, perhaps WWE creative acted as the straw that broke the camels back. Punk has long spoken of his desire to be the show-closing main event of Wrestlemania. Meltzer backs this up, stating the desire Punk has to be the top guy overall. The Royal Rumble has probably crystalized to Punk he is only on a downward spiral with the WWE these days, with other stars now overtaking him in the pecking order. The catalyst could have been the WWE changing plans on Punk vs HHH at Mania 30. The Daniel Bryan Rumble reaction has caused the company to have a rethink, and Meltzer reports that WWE are now looking at doing Bryan vs HHH. This obviously hasn't gone down well with Punk, who will blame WWE creative for messing up Bryan to begin with. Now Punk is the victim of Bryan's controversial Rumble misuse.
My personal reaction to the Punk news is disappointment with the WWE. Punk is undoubtedly a great talent, I enjoy watching his work more than any other performer and WWE will be an inferior product without him. I lay the blame on his departure with the WWE, because if creative was as strong as it should be, I believe Punk would be willing to do business. Instead he has decided to go home, much like Steve Austin did in 2002. We all know what happened next with that – the WWE buried Austin in a smear campaign. Unfortunately, Punk might expect much of the same, or no mention at all from the WWE. Then again, McMahon may try to keep on Punk's good side, with the hopes of a part-time deal for the star in 2015.
I believe Punk has left for a combination of reasons, and I don't think part-time returners are a big staple of that. The Chicago star had already expressed his happiness to see Dave Batista back, who he believed would be a good addition to the roster. More likely Punk has decided he has just had enough. He wasn't happy with his change of Mania plans and gave in to the exhaustion he has felt over the last two years.
We know Punk has been caring less and less, preferring to talk about NHL or UFC in the last year. As a legitimate millionaire he's probably decided it is a good time to stop and smell the roses, get out of the business and enjoy some of his other less stressful passions. It's admirable that Punk has taken this decision just before Wrestlemania season, as he stood to make significant financial gains in the next few months, but Punk has made enough money already and he seems to work for the love of the business.
Yet sadly, it looks like this love story has reached a sad ending.
In another interesting note, Antonio Cesaro has been added to February's Elimination Chamber WWE Title match. This comes a bit out of the blue, with Cesaro previously nowhere near the main event role. Perhaps that spot was initially planned for Punk. The one positive about Punk's departure is it frees up the chance for someone else to emerge, and Cesaro is an excellent wrestler who can hopefully fill the vacuum created.
So, where do we go from here? I think McMahon will make a case to Punk to come back. Even if the contract is severed, I think Punk will cool off and talks to come back will happen at some stage. Whether or not this can be fixed is anyone's guess. There is already some speculation too that is a work similar to 2011, set up to further the Hunter-and-Punk Mania match. Yet that seems a real stretch. –Punk is legitimately worn out and relations are strained. He is gone for now, time will tell if he cools off or loses interest in wrestling completely.
Follow @whatculturewwe and keep checking whatculture.com/wwe for rolling updates on this story throughout the day.