WWE: CM Punk Not Responding To Texts Or Calls
CM Punk remains firmly on the outside of WWE, not responding to any calls or texts according to PWinsider. WWE…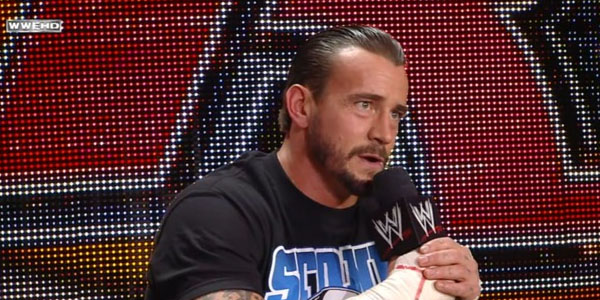 CM Punk remains firmly on the outside of WWE, not responding to any calls or texts according to PWinsider.
WWE executives and several industry colleagues had tried to contact the AWOL star ever since his shock walk out after RAW last week, but he the controversial star has kept pretty much to himself and his close family.
Where things move on from here is anyone's guess. Clearly if WWE are making overtures to Punk then they clearly want him back despite what amounts to unprofessional conduct in the workplace. This issue could yet be resolved if only CM Punk opens up lines of dialogue with his employer.
The fact that Punk isn't even responding to his wrestler peers illustrates just how much he has gone to ground. He isn't tweeting and for all we know hasn't even looked at his phone or internet. The former champion could well be done with wrestling in his head and could now be enjoying the stress free liberty of switching off from his hectic world.
The belief in the industry is that Punk is remaining private, talking only to his very closest circle of trust. Who could that be? We know he is dating AJ Lee and is very good friends with Joey Matthews, but beyond that, Punk isn't really the kind of guy to be buddy buddy with people. Whoever it is that he's spoken to isn't going to say a word – Punk trusts and values his relationships for a reason. He can count on his closest friends to protect him right now.
Last night's Raw in Omaha, Nebraska passed without much Punk related incidents. There were small pockets of Punk chants, but nothing near the level of vocal support witnessed for Daniel Bryan last week. A few Punk signs were visible, perhaps WWE confiscated further signage, but no reports of that yet. When WWE goes to the bigger cities, expect the crowds to be much less forgiving.