WWE Hall Of Fame: Ultimate Warrior To Be Inducted By Linda McMahon
Whenever somebody gets announced for the WWE Hall of Fame there's always a question of who might induct that person…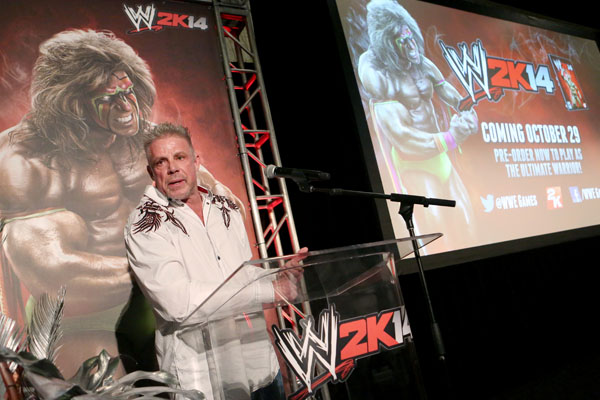 Whenever somebody gets announced for the WWE Hall of Fame there's always a question of who might induct that person by speaking for a few minutes about the inductee. There have been some recent obvious ones like Christian presenting Edge or Triple H presenting Shawn Michaels, but sometimes there are surprises.
Today on Twitter, the Ultimate Warrior informed us of who his presenter will be:
Fortunetelling pundits lack the integrity it takes to figure me out. I'm honored @Linda_McMahon accepts my request to introduce #wwehof2014.
That's right. Ultimate Warrior is going to be inducted by Vince McMahon's wife Linda, the former WWE CEO that stepped down from the company when she ran for political office twice. Warrior is the headliner for this year's Hall of Fame class, so there will be a lot of attention on him as well as Linda at the WWE Hall of Fame ceremony on Saturday April 5th in New Orleans.
At this point we don't know why Warrior chose Linda McMahon. It's an interesting choice because Linda hasn't been put in that position by a former talent. Perhaps they share a friendship or she was simply somebody that believed in him over 20 years ago when he became a top guy in WWE.
Some people thought it might be Hulk Hogan inducting Warrior in the Hall of Fame due to their famous WrestleMania 6 match, but nobody really knows if they talk or would be considered friendly at all. Hogan might say that in public from time to time. However, anything Hogan says is questionable because of his reputation as somebody that has been known to fabricate the truth.
As far as other Hall of Fame inductees, we know that Jake Roberts will be inducted by his good friend Diamond Dallas Page. We haven't learned who Lita's inductee will be, but it's likely that it will be Trish Stratus. For Paul Bearer, there have been rumors that it might be The Undertaker although he hasn't inducted anybody before in his career.
It was already an interesting WWE Hall of Fame class this year. With Linda McMahon inducting Ultimate Warrior this year it just got a little bit more interesting.