WWE Main Event And NXT Review: Is Wednesday Night The New Freaky Friday?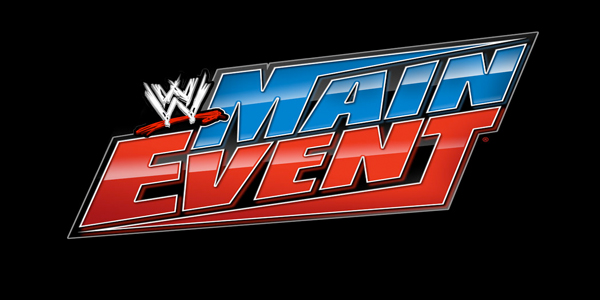 After Monday's Raw, the corporate machine has really made an impact on the WWE roster. With the breakdown of the world's largest athlete and the firing of Cody Rhodes, it definitely seems to be a theme of the wrong place wrong time with the new regime. And that carried over strangely to Main Event and NXT as weird booking was in effect.
Josh Matthews welcomes us to Minneapolis, Minnesota alongside the returning Alex Riley. I love Riley in this role. He really does a great job in getting the sports analogies much like Jim Ross. We actually get a double dose this week as he commentates NXT as well.
The night begins as Fandango goes against Justin Gabriel. The match itself was nothing spectacular not like Gabriel's brand-new shirt that looks like the spokesman for Jack's Links Beef Jerky Other than a dive to the outside where Gabriel almost killed himself landing on his head, it was really a backdrop to talk about the current situation with Cody Rhodes and Triple H. They also talk about the humiliation of The Big Show. Riley brings up that that he possibly was made an example of because he's the locker room leader. That at least makes a little bit of sense since he is tenured spending fourteen years in the company
(This actually references something that Triple H says in a interview on WWE.com, which you can check out here. It does a better job explaining the storyline on this interview then they have done the last three weeks on television.)
Back to the in ring action, the two go back and forth until and the Dancing Dynamo goes up top for his leg drop getting the win..After that performance, I have to wonder what the future of Justin Gabriel is going to be. They gave him new music, a new logo and they've done nothing with him. It's like what they did with JTG a few years ago on NXT. It doesn't look good for the future of the South African superstar.
We see a video package recapping the drama for Monday Night Raw . And an awesome CM Punk -Paul Heyman commercial for Night of Champions.
R-Truth comes out to battle Smackdown Money in the Bank Winner Damien Sandow. Before the match, Sandow says that he will say the truth Cody Rhodes is rightfully sitting on his couch. He says he will continue to win proving his dominance before he cashes in and become the new World Heavyweight Champion. Continue to win? When did he start? He's been on a losing streak, sinc e he won the briefcase.and this is no exception. R-Truth€ who last one match three months ago against Wade Barrett.
(Why would WWE do this? The usual WWE philosophy is that him losing multiple people with lined up contenders in case he becomes champion. Which I don't think is likely at this point. I personally think it's better before the cash in to portray the character as credible not lucky. However, the pattern of the past seems to point in the other direction.)
And we see Cody Rhodes last day in WWE, plus we hear that Friday there will be a Townhall meeting.
The night closes with something that perplexes me as the Primetime Players battle the Wyatt family. And I have to wonder why? WWE was building that their win streak on Raw and Smackdown for this? I don't mind them losing to the Wyatt family as the match was more competitive than anything Harper and Rowan has had to date. However, it just seems like a waste of a perfectly good opportunity to build something special. I guess their logic would be it would be on a second-tier show that no one watches. But still it seems rather bizarre to throw that out there with no build. I guess that's WWE logic, a really weird way to end the show though.
Let's move on to developments down at NXT, as the show starts we are welcomed by returning Tom Phillips and Alex Riley. The action begins immediately with NXT's ladies in a tag team match as former opponents Charlotte and Bayley battle WWE divas Alicia Fox and Aksana. For some reason Riley kept wanting to compare Fox to Olympic great Jackie Joyner-Kersee, the only problem with that is Fox is not good with her legs. As evident in the finish of the match which was sloppy as Bayley rolled up Alicia for the win. They teased decision on both sides. But that was quickly forgotten. The match was not great but I have to commend Charlotte on the change of attire. The daughter of The Nature Boy now in gold and black. She's still got a long way to go in the ring but only she looks alot better then her purple gear paying homage to her father.
We go backstage and see Sylvester LeFort with Scott Dawson backstage when Alexander Rusev shows up. Sylvester talks about joining his Fighting Legion and his match with Mason Ryan. LeFort says Alexander needs someone to watch his back and that they can make money together. And then everyone celebrates about going to Sizzler.
Next up, we get a follow-up to last week's struggle between the Ascension and the NXT tag champions Adrian Neville and Corey Graves. Last week O'Brien loss to Graves but they still had Corey's tag team championship. This week he battles Ric Victor for Adrian Neville revenge. The match itself was fairly good. Awesome little back and forth. Adrian Neville uses one of his crazy dive involved stop O'Brien leading to a distraction causing Graves getting a roll up and captures his NXT tag title again.
Backstage, Summer Rae is again trying to get in the head of Sasha Banks on her match with NXT champion Paige next week. Sasha listens to Summer who is playing the role of the devil on her shoulder. Summer says that Paige says she calls herself an anti-diva. Page think she's better than anyone else and that Sasha has inner rage and Summer understands it and Sasha needs to unleash it. Not the greatest delivery but it should be interesting to see what happens next week.
Coming back from commercial, we hear from NXT women's champion Paige. The champ says she doesn't know what Summer Rae is doing but Sasha is good€ Real good. Page says she cannot wait to have that match next week. Adding simply, she is an anti-diva because she's not a covergirl she is here to cover girls and be the best champion in WWE history.
Next, we see Alexander Rusev defeat Mason Ryan with the camel clutch after a distraction from Sylvester LeFort, and Scott Dawson . Not a bad match. The two big men did a lot more than I was expecting. Alexander did a spin kick, which caught me off guard. There can be a lot of money in that big man. I really do like his overall character. I'm not sure if you need Sylvester though, but I guess we will see about that. I would just keep him silent and violent
We go out in the parking lot and find that Xavier Woods has been attacked by Leo Kruger.
We then go to the main event which saw Jack Swagger competing against Sami Zayn. This is probably the best thing Swagger's done since Wrestlemania. Although is still a step down from Antonio Cesaro. That's nothing against Jack as anybody would have trouble topping what they did two weeks ago. Swagger wins with the Patriot Lock thanks to a distraction from NXT champion Bo Dallas. The clueless champion looked to be cheering on Sami as be "No More Bo" ring through the arena.
This leads me to believe that Bo Dallas is going to join the Real Americans at some point. And I think it's inevitable that a title match is down the road for Sami Zayn. Only time will tell though what's in the future of WWE.
All in all, not the greatest two hours of WWE television this week. There were some weird booking choices but some solid action nonetheless. Once again I'll state that I think Alex Riley has a great future on the mic if he so chooses to go down that route. Is there anything you need to see? No not really, I would say the NXT main event is the only thing close to being worth it
---
Paul Jordan
Paul Jordan is a handycapable source for all things entertainment. Whether he is watching the guys who go bump in the night with the world of professional wrestling or the latest small or big screen feature you will receive the blunt and honest truth on everything
See more from Paul