WWE Main Event & NXT: Looking At "Bringing A Lot To The Table Editions"
Every week, it seems WWE's Main Event and NXT give fans solid action in the ring. However, this week the…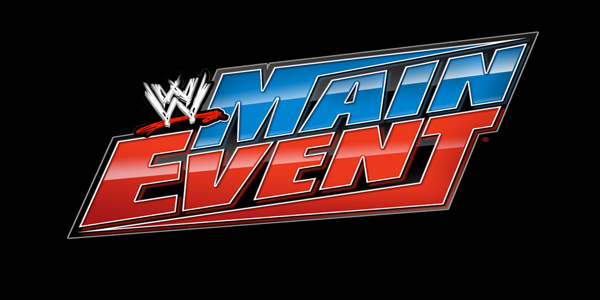 Every week, it seems WWE's Main Event and NXT give fans solid action in the ring. However, this week the fans focus may gravitate what's behind the announce table. We had some pretty eclectic pairs in the announce booth this week that really made the shows way more memorable than they should've been. This especially goes for this week's Main Event from Edmonton, Alberta.
The show opens with the introduction of our new broadcast team for the Main Event for the foreseeable future. Our new squad is The Miz, Josh Matthews and Ricardo Rodriguez. Perhaps WWE finally realized that having Michael Cole on every broadcast was a little much. I know he's the voice of WWE but he's overexposed.
It's interesting that they decided to give Rodriguez a shot at the announce table. I think he is a good talker, but in the right situations. He's done some announcing before but on Saturday Morning Slam and did well. However, the three-man team didn't seem to gel in my eyes during the broadcast. I know it takes time and familiarity to create real chemistry with one another. It just came off as awkward as both the Miz and Rodriguez trying to provide in ring insight. They created such forced scenarios in which Ricardo could give his perspective on certain superstars and situations.
Unlike the commentary team, the action on the show was solid but unfortunately forgettable. Wade Barrett felt the Brogue Kick of Sheamus to get a victory over the Intercontinental champion. The two men gave another one of those hard-hitting classic that their known for. This didn't do Barrett any favors though as Sheamus kicked out of the Bull Hammer. This never should have happened this way. Going forward it's going to be hard to find that move believable. Remember when that move was destroying people?
We see two Raw recaps this week with video packages on 3 Stages of Hell match and Highlight Reel segment with Paul Heyman and Jericho.
The next contest was a very stripped-down Antonio Césaro and Justin Gabriel. The very European superstar didn't have his entrance attire instead going for blue tights and shoes. I wonder if he lost his other gear in customs because it just seems odd that they would go back to that bare-bones look for him.
Anyway, the match between Gabriel and Cesaro was good but it was more of a glorified squash. Gabriel did get some offense in the beginning but Antonio soon took over dispatching the South African with the Neutralizer. Afterwards, Cesaro shows some real aggression slapping Gabriel after the match. I wonder if this is actually the start of a more serious and focused Antonio, or just something they're trying out.
They announce that Dean Ambrose will battle Randy Orton this Friday on Smackdown. That should be a really good match
The night ends up with 6 man tag action as R-Truth and Tons of Funk beats 3MB in a decent match. It was really nothing special just something to get the babyfaces to dance.
Let's move on to this week's NXT. Unlike like the Main Event, we get an a pair with serious chemistry behind the booth in Brad Maddox and Todd Phillips. These guys are comedy gold working together. From Maddox going crazy on rednecks, to bubbles being the menace of Emma and the interaction between Maddox and current NXT champion Big E. Langston. Everything worked and we got some good action the boot.
The night opens up as Eric Rowan and Luke Harper without Bray Wyatt comes out to battle the NCAA friends, Travis Tyler and Sawyer Fulton. Unfortunately, the collegiate experience not prove useful for the young team as the deranged disciples beat the holy hell out of these guys. In the end, Tyler falls victim to the discus clothesline of Luke Harper as the NXT tag team champions picked up the victory.
As promised last week, the NXT main Event is an 18 man battle Royal (18 is a weird number don't you think?) to determine the number 1 contender for the NXT championship.
Not only that but we hear the announcement of the NXT Women's/Divas Title from Stephanie McMahon.. I say it that way because they use both during the episode. Stephanie McMahon calling it a Women's Title during her announcement and Phillips calling it a Divas Title. So it's still unclear. I know Divas is their branding but I much prefer a Women's Title as it just sounds more professional.
It's interesting that Stephanie McMahon mentioned in her announcement that the ladies division is an integral part of what they do. Especially since her husband kind put women on the back burner in favor of tag teams. Anyway, it should be interesting to see the mixture of ladies that we get in this tournament. And we don't have to wait long because it starts next week.
Speaking of ladies, we get divas action as Emma that dancing fool battles Audrey Marie and bubbles. Pretty good contest. It's a shame that Audrey Marie is gone because you really showed great heel mentality. And I can't believe on saying this but he Emma character is over with the crowd. They really love the character and I can see why. The entertaining girl wins with a submission, the Emma lock.
We go backstage and hear René Young talk to Scott Dawson and Garrett Dillon who look like skinnier versions of Trevor Murdoch complete with black baseball caps and vest with JR's barbecue sauce in hand (not kidding!). Before the pair can speak their manager the very French Sylvester Lefort came in and interrupted the proceedings. They leave for the ring for their upcoming match.
They announce that next week Kashius Ohno and Corey Graves will battle the Wyatt family next week and that Big E Langston will face the now released Derek Bateman.
We return with tag team action as Garrett Dillon and Scott Dawson known as D-Squared battle Jake Carter and (released) Brandon Traven. The team of Dillon and Dawson work well together and show good chemistry. Although the back story with their manager is a little weird. Saying Lefort is a Playboy on the French Riviera but apparently he met them at a carnival. In the end, the team of Dillon and Dawson have a strong debut with their tag finisher which is a spinebuster ax handle combo. It looks a little awkward but it might be the camera angle.
Big E Langston demolishes Derek Bateman (we barely knew you) and then the sweaty NXT champion joins the commentary team for the 18 man Battle Royal. This leads to some classic back-and-forth from Langston and Maddox.
Overall, the Battle Royal was booked much in the same way as how past Royal Rumbles have been booked. Mason Ryan played the big monster role eliminating most of the competitors before Adrian Neville played the underdog eliminating the big man. It will be interesting to see if the two men from the UK will have a feud after this.
They really set up a lot in this one match. There were inclinations of what will happen next week in the main event, use of a great use of strikes from KO and company and a great ending sequence with Bo Dallas and Adrian Neville. Bray Wyatt cannot be understated either as he did very well in the contest. In the end, Bo Dallas wins and earns a title shot for some time in the future. So that will be interesting. All in all a really good show this week that you should check out and if you have time check out Sheamus and Barrett from the Main Event.