WWE NXT & Main Event: The Rise And Fall Of The Wyatt Family
This week's edition of WWE NXT comes to us from Providence, Rhode Island. Josh Matthews and the Miz welcome the…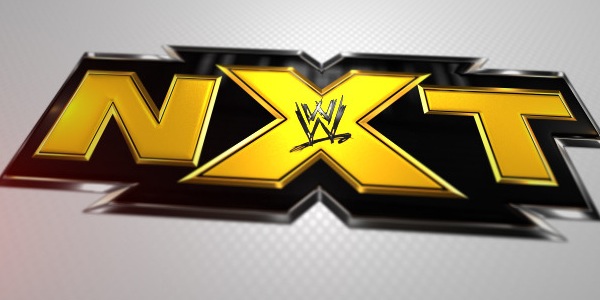 This week's edition of WWE NXT comes to us from Providence, Rhode Island. Josh Matthews and the Miz welcome the audience on commentary as action begins with Christian versus Fandango. Now when you first hear those two are paired together, you would think the match was subpar . Far from the case, the former Johnny Curtis really brought it. Fandango seems to be on a roll when it comes to strong matches.
(And it should be mentioned that Summer Rae is awesome in her role. From her reactions to her mannerisms on the outside. She is so great and will probably go unappreciated by most fans. But she is awesome at what she does. She really adds a lot to the overall presentation of Fandango.)
Christian gets the victory with a surprise roll up. I'm sure Captain Charisma would've smiled more if he didn't need a root canal thanks to Money in the Bank. As the segment closes, we see a despondent Summer Rae and Fandango.
(I like this a lot. I think the former Johnny Curtis is turning the corner from just being the gimmick to busting his ass in the ring. Beyond all the shenanigans there seems to be a greater intensity in what he does. I hope he keeps this trend going.)
The Miz and Josh Matthews recap the saga with CM Punk, Paul Heyman and Brock Lesnar from Monday night. Really great video package.
We get our Total Divas match of the night as Natalya makes a rare in ring appearance teaming with Layla against Aksana and Alicia Fox. This match was just used to promote the upcoming reality series at the end of the month. However, there was some interesting moves such as Alicia not using her trademark bridge instead doing a head scissors with her rather long frame. Natalya showed her lack of sportsmanship by slapping Aksana the beginning of the match and continued to attempt the Sharpshooter. Layla would gets tagged in doing her traditional but bump infinity bridge pin combo. The match ended rather abruptly as Layla nails a back roundhouse kick on Aksana after missing the LOL corner combination for the cover and the win.
We get a recap of John Cena picking Daniel Bryan for the match at SummerSlam.
We close out the night with an interesting segment involving Justin Gabriel and the 3MB. I know what you're thinking. But hold on. Gabriel comes out with new music and a new ring jacket with wings to face his former tag team partner Heath Slater with the band. The match itself was standard fare with Drew McIntyre and Jinder Mahal causing interference until the lights go out and the Wyatt family make their way to the ring. Eric Rowan and Luke Harper destroy not only Gabriel and Slater in the ring but they destroy McIntyre and Jinder Mahal on the outside as well. They take all the lifeless corpses stacked them on top of each other in the ring.
Bray Wyatt gets on the mic and says that people do not fear a Wolf led by sheep they the fear sheep being led by the Wolf. He calls out Kane again saying needs to come home which means we're probably looking at some sort of match as SummerSlam . I wonder if Kane will join the Panhandle Pariah and crew or this is just a way to move the Big Red Machine back in a darker direction? Either way a great way to end the episode.
As the Wyatt family's stock rises in the roster of the WWE, how would it affect the dominance they have in NXT? Let's talk this week' s episode right now. We kickoff the action right away with the triple threat number one contender match match made by NXT Commissioner Dusty Rhodes last week as Leo Kruger, Sami Zayn and Antonio Cesaro.
Phenomenal match with some great action in this one. It started out very quickly with Zayn getting his quick offense in. Then we see Antonio slow it down utilizing the chin lock to his advantage. This plays into the same tropes of most triple threat matches where one man (Leo Kruger) is on the outside while two battle in the ring. That's not to say this match with anything ordinary. As we see some amazing combination moves including an awesome looking Capture-German Suplex combination. Antonio is in control of Sami Zayn and hits The Neutralizer with Leo Kruger stealing the cover and the win.
(I should mention that this match with made all the more better by the commentary of William Regal. Regal emphasizes subtle nuances of the psychology that made all the difference between a mediocre match and an awesome one. That's what a good commentator is supposed to do.)
We see backstage Corey Graves and Adrian Neville talking about the upcoming tag title match with the Wyatt family. Graves saying tonight is the night.
They returned to the arena as Sylvester LeFort in a banana yellow suit introduces his charge/protégé Scott Dawson.
(Where the hell is Garrett Dylan? Is he released? Is he injured? He's not even mentioned on commentary. That tag team was so great )
Dawson goes in a non title match against Bo Dallas. Bo defeats Dawson rather easily with the sloppiest belly to belly I've ever seen.
After getting his championship golden shower, the new number one contender Leo Kruger returns to attack Dallas giving him Kruger's End on the NXT title. Much to the delight of the NXT arena.
We see a promo from the Ascension saying that soon our heroes will be turned to ash and they will rise again.
Coming back, Bayley makes her way down to the ring to battle the debuting Charlotte. But before we get to that, her father WWE Hall of Famer Ric Flair introduces his daughter. The Nature Boy talks about how proud he is of NXT and how proud he is his daughter. Charlotte makes her way to the ring and instantly shows off her gymnastics background by doing some rather flexible moves getting into the ring. The match itself was interesting as the Nature Girl uses these skills to her advantage. She pulled out an interesting cradle combination called Charlotte's Web but unfortunately it did not get the win. Instead she hits a basement cutter out of the somersault for the victory. Love seeing father and daughter celebrating with a strut in a Woo.
(Great debut for the second-generation star as her father watched on. Bayley did a great job making the rather inexperienced Charlotte look good. Not to say that Charlotte doesn't have skill. She does. It just takes time to put it altogether. I would however change her gear. I know it's a tribute to her father and I can respect that, but it's not flattering to her very muscular frame.)
Somehow magically Tony Dawson gets transported from commentary backstage with Sheamus who will be competing next week on NXT. He says he's excited and he doesn't know he is fighting against but he can't wait. Bray Wyatt with his family attacks The Celtic Warrior saying in history it only takes one stone bring a giant to his knees. Follow the buzzards.
(I will give you two guesses on who he is fighting next week. And you don't need to call 1-800-Fella to figure it out)
Before we get to the main event, we see a promo backstage for the upcoming debut of Tyler Breeze. He has his back the camera looking at himself in the mirror. The camera tries to get a look at his face, but Tyler says they're not ready. He also adds yes he is a model and next week they will see gorgeous. It will be interesting to see what comes of that. Also next week we will see the finals of the NXT Women's Title tournament between Paige and Emma
Now on to the main event which saw an excellent NXT tag title match. Great psychology used as the Wyatt family cut off the ring and Corey Graves for making his tag to Adrian Neville. Very much like what the Rock 'n Roll Express would do with Ricky Morton getting beat down and beat down by Eric Rowan and Luke Harper before making the hot tag. They really tried hard getting Corey Graves over as a sympathetic babyface in this match, and I think for the most part it worked. As the match was going on. Bray Wyatt be seen on the outside in his customary rocking chair getting more and more agitated. Finally, Wyatt interferes stopping the corkscrew body press. This interference gets the attention of Sheamus who runs down to the ring and sends Bray into the ring steps. This gives Neville enough time to go to the top and nail his move for the victory. With the show ending with the new champions celebrating with Sheamus.
(Another great job on commentary by William Regal.)
Altogether, there was great stuff on both episodes this week. That you need to check out. Christian Versus Fandango on the Main Event was great as well as the final segment with the Wyatt family. And on NXT I would watch everything except for the Bo Dallas-Scott Dawson match.
Well until next week… Follow the buzzards.