WWE: NXT's Arrival Will Lead To 7 Major Departures
NXT's impact on the future of the WWE was spotlighted this past Monday on RAW. The show after WrestleMania has…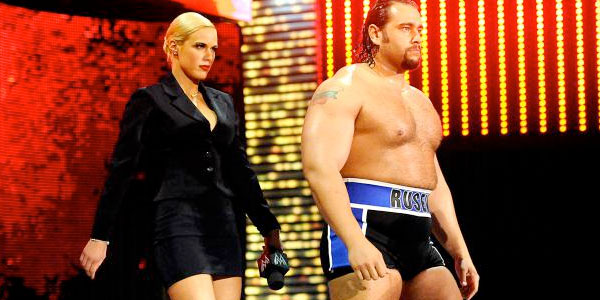 NXT's impact on the future of the WWE was spotlighted this past Monday on RAW. The show after WrestleMania has become known for its shocking moments, surprise returns and big debuts. We all remember last year when Dolph Ziggler cashed in his Money In The Bank contract and defeated Alberto Del Rio to become the World Champion. The year before that, Brock Lesnar returned to the WWE to greet John Cena with an F5.
This year's post WrestleMania RAW was centered around many NXT talents. After weeks of hype, Alexander Rusev had his first singles match on RAW and squashed Zack Ryder. In what may have been the most shocking moment of the night, NXT Divas Champion Paige made her debut and won the WWE Divas title. She made history becoming the first wrestler to hold an NXT title and WWE title at the same time. We also saw vignettes for Bo Dallas and Adam Rose, who will both be coming to RAW soon. With talents like Sami Zayn, Adrian Neville, Cory Graves, The Ascension and the NXT Divas, their debuts to the main roster will be coming sooner rather than later.
With all this NXT talent in the pipe line, it seems inevitable that the WWE will have to make room for them on the main roster. News broke that Vickie Guerrero and Ezekiel Jackson both have finished up with the company over the weekend. There are also a number of other wrestlers that are not being utilized by the WWE and may be released, including: JTG, Evan Bourne, Justin Gabriel and Curt Hawkins.
This may be the year we look back upon as the changing of the guard in the WWE, and the start of new talents given main event roles. Guys like Daniel Bryan, The Shield, The Wyatt Family and Cesaro will all play key roles in 2014.
Whether it be roster cuts, expiring contracts or retirement, we may be saying goodbye to a number of big names in the WWE.  Here are 7 major WWE superstars who will be gone from the company by years end, and a look at which NXT stars may be able to full their role.