WWE RAW 4/21/2014 Review: 5 Things We Learned
We are about midway to the Extreme Rules PPV with this weeks RAW broadcast, and as a result, the show…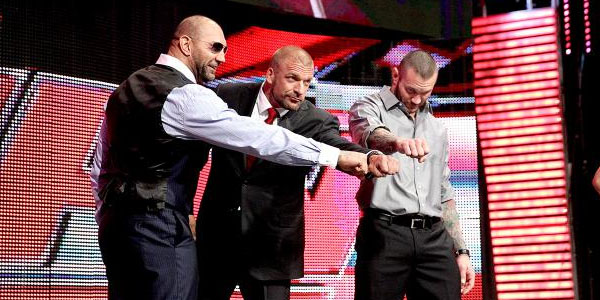 We are about midway to the Extreme Rules PPV with this weeks RAW broadcast, and as a result, the show feels like it is spinning its wheels. While that's not always a bad thing, it has come to be an EXPECTED thing in recent months, as WWE continues to work hard to establish newer, younger talent. The approach doesn't always work, but there are the rare exceptions where stars are actually being made.
From the issues with the fledgling Divas Division, to the success of the new Paul Heyman Guy, Cesaro, WWE certainly has their hands full right now as they still struggle to rebound from the loss of CM Punk over three months ago – something that caught them by surprise and out of the blue – but they are making significant progress. They continue to work towards creating new stars primarily out of their NXT program, with name like Paige, Bo Dallas, Adam Rose, Cesaro, and The Wyatts all showing promise. But we can't help but wonder who truly will be the company's next John Cena level star.
So with this weeks RAW program having come and gone, let's take a look at 5 things we learned as we mostly keep in the holding pattern, waiting for things to develop ahead of the Extreme Rules PPV on May 4th.