WWE Royal Rumble 2014: 10 Superstars Who Could Return
1. Hulk Hogan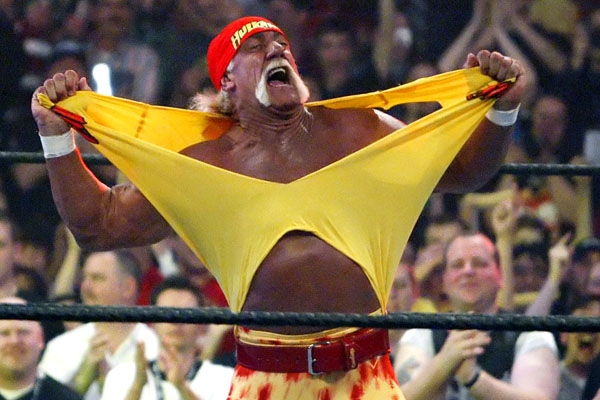 The rumor mill has been turning over the past several weeks that Hulk Hogan is on his way back to WWE. The man that helped bring pro wrestling to pop culture holds a special place for many fans and to see him back in the ring is a sight that would absolutely blow the roof off the building.
Love him or hate him, there is no denying that Hulk Hogan will always be revered as an icon in WWE. He is regarded as the first crossover star, the man that helped bring Hollywood to WWE.
His career in the ring may not be viewed as that of master technician but the truth is that Hulk Hogan's matches have stood the test of time.
His victory over Andre The Giant, his losses to both The Ultimate Warrior and to Goldberg and of course his heel turn as the third member of the nWo are four key moments in modern pro wrestling history. Those matches cemented his legacy and provided fans with highlights that have been replayed over and over for years.
And they likely always will.
Despite any criticisms ever leveled against him, the fact is that without Hulk Hogan to promote back in the day, WWE would not be the worldwide juggernaut that we now know. He helped change the game and usher in a new era of sports entertainment.
And his inclusion into this year's Royal Rumble could perhaps be another key moment for Hulk Hogan.