WWE Royal Rumble 2014: 7 Superstars Most Likely To Win
3. John Cena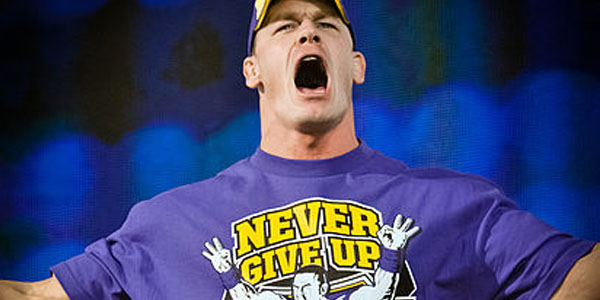 Current World Heavyweight Champion John Cena is still the WWE's #1 wrestler, and there's another man who will be in the main event of the show for years to come. He's also going to be in the Tables, Ladders and Chairs match to unify the World Championships, and personally, I expect him to win, and I'd bet that this man is going to be involved somehow in the Undisputed Championship match at WrestleMania XXX. He's synonymous with winning and with main event, never count Cena out of a victory. I do think, however, that there is something that holds Cena back here.
John won the Royal Rumble last year, eliminating Ryback last (how things have changed for the Big Guy, by the way) and beat WWE Champion The Rock for the WWE Championship at WrestleMania 29. This isn't what I think will hold the man back, as this hasn't stopped them before (with Hogan winning in '90 and '91, HBK in '95 and '96 and Stone Cold in '97 and '98).
What I think will hold him back is the fact that John Cena will probably be the Undisputed Champion going into the Royal Rumble, and probably, WrestleMania as well.
If you were to ask me earlier in this year who would unify the championships, I'd guess John Cena, obviously. So it's only natural that I consider Cena the favorite at TLC. I wouldn't bet on Cena dropping that belt soon after winning it, if he were to lose it before WrestleMania, it would have to be at the Elimination Chamber. But it's possible that Orton wins, or maybe that some other finish occurs at TLC (with no Undisputed Champion being crowned), and you never know with Cena, so for me he's a likely candidate.