WWE: The Ultimate Warrior Confirmed For 2014 WWE Hall Of Fame
It is that time of year again, Wrestlemania season is upon us and if you aren't hyped yet, well you…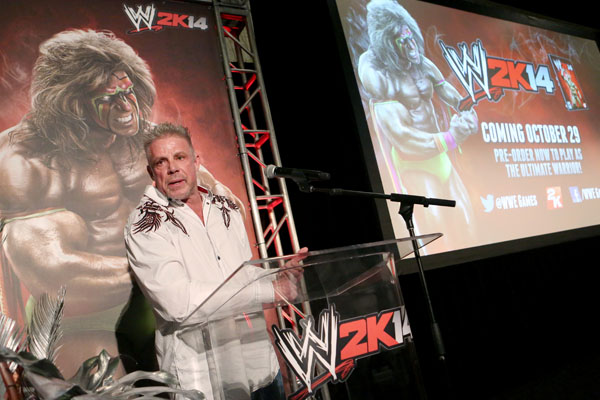 It is that time of year again, Wrestlemania season is upon us and if you aren't hyped yet, well you should be.
After an absence of 18 years, WWE made a mega announcement on RAW last night by declaring The Ultimate Warrior as its first inductee for the upcoming Hall of Fame ceremony.
Yes, he really is back with the WWE and being one of WWE's most iconic and beloved stars, this news brings a giant relief for wrestling fans around the world. For years we have been yearning for his induction and that wish has finally been granted.
It seems like the WWE is making a bigger effort to patch up any ill feelings it had with its past stars, beginning with Bret Hart, then Bruno Sammartino and now Ultimate Warrior.
This is a good sign and with that we can only cross our fingers to see the possible induction of the late great Macho Man himself, Randy Savage.
The ceremony is set to take place on Saturday, April 5, 2014 in the New Orleans Arena. Just a day before the grand Wrestlemania 30 event and it won't come as a surprise if the Warrior himself makes an appearance in Wrestlemania, Warrior style…
The only question remains is who will induct the Warrior?
I'll leave that discussion to you.