WWE Wrestlemania 29: The Rock vs. John Cena – The Rematch That Redefines All
Wrestlemania 29 brings us, The WWE Universe, The Rock vs. John Cena: Part Deux. As it has come to be…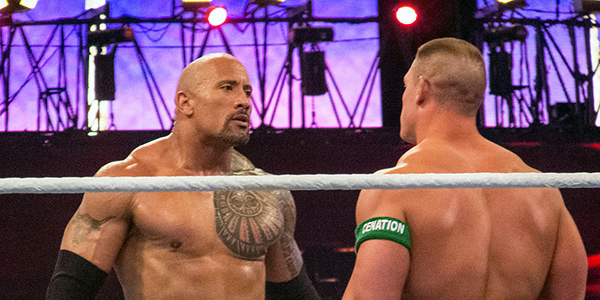 Wrestlemania 29 brings us, The WWE Universe, The Rock vs. John Cena: Part Deux. As it has come to be known, The Rematch has both men with something to prove and everything to lose. We here at What Culture take a quick look at the big matchup, what it means for both participants, and how the match's outcome will affect the WWE Universe.
John Cena Has Everything to Prove
The year 2012 was brutal for John Cena. Unable to defeat The Rock at last year's Wrestlemania, Cena's professional and personal lives fell completely apart as 2012 then rolled on. Cena endured loss after loss in the ring, as well as the loss of divorce in his own life outside the WWE ropes. As he heads into Wrestlemania 29, John Cena has the most to prove, to himself and the WWE Universe.
John Cena seeks redemption. He somehow believes that by defeating The Rock for the WWE Championship on the grandest stage of them all that he will come full circle, avenging both his professional and personal pasts, and silencing his inner demons; and he's right. Wrestlemania is the time of year where anyone can become immortal: you steal the show and they remember your name throughout the event's storied history. Legacies are founded and legends are made on the annual stage that is The Showcase of the Immortals. John Cena can be reborn with a victory over The Rock at this year's 'Mania, taking with him The Rock's newly unveiled WWE Championship belt and sending The Rock packing back to Hollywood.