WWE WrestleMania 30: 10 Most Likely Winners Of Andre The Giant Memorial Trophy
On the 10th March 2014 episode of Raw, Wrestlemania 30 host Hulk Hogan announced that there would be an Andre…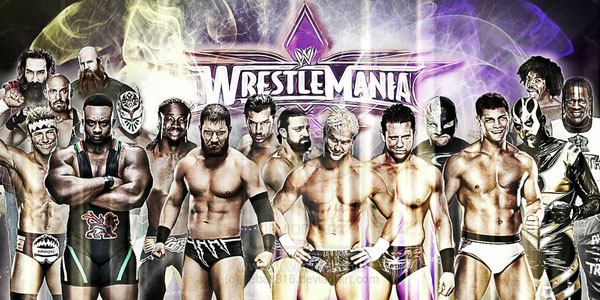 On the 10th March 2014 episode of Raw, Wrestlemania 30 host Hulk Hogan announced that there would be an Andre the Giant Memorial battle royale at the event, with the winner being presented the Andre the Giant Memorial Trophy. Thirty wrestlers will be taking part in the match, so quite fittingly, carnage will take place – similar to whenever the sadly deceased legend stepped into the ring.
This match will not only give 30 wrestlers a chance to compete in the Superbowl of wrestling, but it will give someone the chance to make an impact in 2014. Who will seize the opportunity to make a name for themselves? Will it be an up and coming superstar, looking to make the next step up to the next level? Or will a well known wrestler grab the chance to return to the top echelons of the sport within the company?
The WWE have started to announce some of the entrants of the battle royale. We take a look at ten of the contenders who could win the trophy. Some of these wrestlers have already thrown their hat into the ring, while some are potential entrants. Many more wrestlers will be announced as the weeks count down to Wrestlemania. Each one on this list has the potential to win it all and receive the trophy from the Hulkster.