WWE WrestleMania 30: No Plans For The Rock (But He Might Be Back For WM 31)
It's fair to say that The Rock is the biggest reason why WrestleManias 27, 28 and 29 were a big…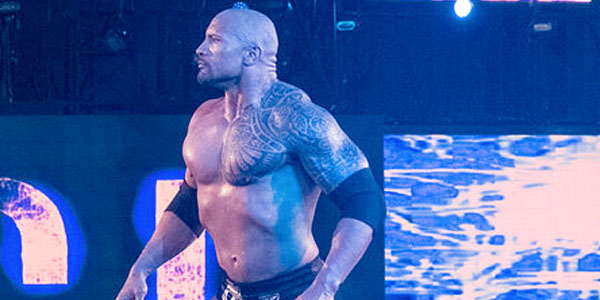 It's fair to say that The Rock is the biggest reason why WrestleManias 27, 28 and 29 were a big success for World Wrestling Entertainment. The buyrates for those shows were higher than some of the years before it and the biggest difference is that The Rock was there. Of course that can be argued, but the numbers don't lie. Any time you can get the highest grossing film actor in the world on your show you should do it.
What about this year? It looks like it's not happening. Even though The Rock graces the cover of the WWE 2K14 video game, we haven't seen him in a WWE ring since WrestleMania 29. Based on a report out of Dave Meltzer's Wrestling Observer Newsletter this week, we won't see him at WrestleMania 30 either.
The report states that WWE's merchandise department were told a while back not to produce any singular merchandise involving The Rock although he could be a part of group shots. They were also informed that Rock would not be back to WWE until 2015 at the earliest. Rock told WWE officials in August that he would not be doing WrestleMania XXX although he has not ruled out WrestleMania 31, which is similar to what he has said publicly anyway.
To be fair, Rock wasn't expected at WrestleMania 30 anyway. He had revealed on Twitter in recent months that he had a three WrestleMania story arc with Cena where they would set it up at WrestleMania 27 with Rock costing Cena the WWE Title, then at WrestleMania 28 with Rock getting the win and then it was followed up at WrestleMania 29 as Cena captured the WWE Title from The Rock.
If Rock returns to WWE for WrestleMania for "one more match" or however many matches it would be, a likely opponent would be Brock Lesnar. Lesnar is signed with WWE until WrestleMania 31, so it makes sense that Lesnar would do that match with Undertaker this year and then The Rock next year. Of course it would be cool to see him against somebody like Daniel Bryan because he's the best worker in WWE, but I don't think that's likely.
Even though The Rock is obviously in great shape at 42 years old, he's also at a point in his career where he only has a few matches left. Maybe that's just one match. It could be two. Perhaps he is ready to stop now. Nobody really knows except him.
Of course when The Rock officially calls it quits, he would be an immediate addition to the WWE Hall of Fame as a headline name similar to when guys like Hulk Hogan and Steve Austin were the big name. He's at their level. Few people are. When The Rock goes into the WWE Hall of Fame it will be a major news story.
For now, The Rock isn't a part of WrestleMania 30. In the future? Stay tuned. Hopefully he comes back for more because few wrestlers can touch him in terms of star power, drawing power and the ability to connect with a crowd.