5 Must-Read Comics For Wrestling Fans
Are you a mark for Finn Bálor and Spider-Man? If you answered yes, these are the comics for you.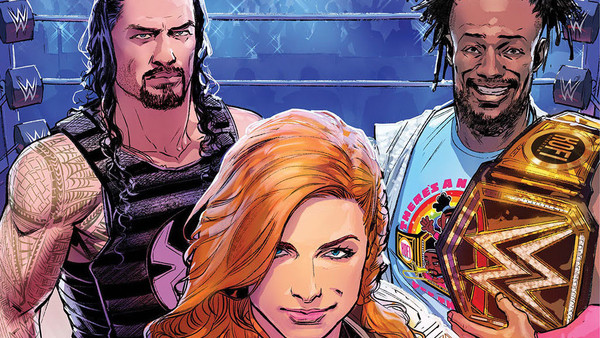 Colorfully costumed heroes, breathtaking athletic feats, dastardly villains and unnerving levels of suspense. Comic book fans will think I just described comics. Wrestling fans will think I just described professional wrestling. The coolest among you will realize I just described both.
Comic books and wrestling have long gone hand in hand. Countless wrestlers have paid tribute to their favorite comic characters with flashy comic inspired attire. Professional wrestlers frequent the guest lists at comic conventions year-round. In the case of former WWE superstars CM Punk and Raven, some wrestlers have even gotten to write for Marvel Comics. DC comics has recently announced a partnership with AEW.
The relationship between wrestling and comic books has never been stronger. For proof, one just has to look at the comic book industry's recent wrestling inspired output. Today we will look at five such releases that are a must-read for every wrestling smarks everywhere.
5. Kayfabe: A Pro Wrestling Comic Anthology - DriveThroughRPG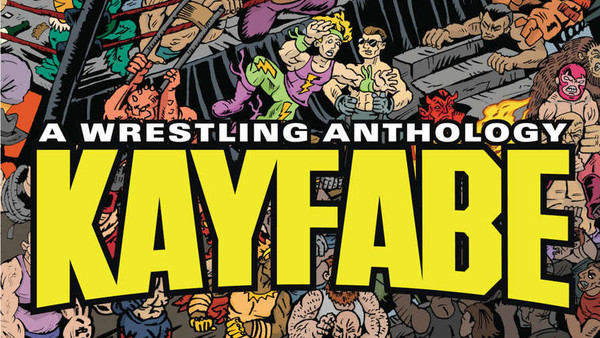 In 2015, the team of Marta Tanrikulu, Micah Myers and Zakk Saam decided to launch an anthology series about fictional wrestlers and wrestling promotions. To do so they enlisted the help of a variety of comic creators. These dynamic creative teams submitted stories spanning many genres and moods. While some are more grounded in reality, others delve into the realm of horror and science fiction. There is something for everyone, as fans of New Japan Pro Wrestling will appreciate the gritty dramas and the action-packed shorts, while fans of Lucha Underground will be drawn to the over-the-top, theatrical entries.
This anthology series is currently on its third volume with no plans of slowing down. Each Kayfabe anthology has had an open submission policy, so fans of the series are actively encouraged to submit their own entries for future publication.
Kody Schmitt
Kody Schmitt is a freelance writer and musician from The Ozark Mountains of Southwest Missouri. His writings have appeared everywhere from pop-culture sites to political journals and regional news media. He is the lyricist, composer and bassist for the long-running theatrical power metal act Death May Die. Kody is always on the hunt for artists to collaborate on comics with, so feel free to hit him up.
See more from Kody