Is J.J. Abrams Swooping In To Save Superman?
From a galaxy far, far away, to up, up and away!
It's a bird… it's a plane… it's… J.J. Abrams swooping in to save another big-name franchise? It could well be.
In a new report from Variety, Abrams has been in talks with Warner Brothers about developing a new Superman movie.
Having recently signed a multi-year first look deal with Warners, Abrams and his Bad Robot production banner have been discussing the prospect of the director tackling a new cinematic outing for the Man of Steel.
This wouldn't be the first time that J.J. has been associated with Superman, of course, for he was hired to pen the Superman: Flyby reboot in 2002. That film ultimately sank like a stone as The WB instead opted to go in the direction of Bryan Singer's Superman Returns, but it shows that Abrams certainly has an interest in Kal-El and his world.
With J.J. Abrams the key cog in revitalising both the Star Trek and Star Wars movie franchises in recent years, it stands to reason that Warner Bros. would see him as the ideal person to oversee their next attempt at bringing the iconic Big, Blue Boy Scout to life on the silver screen.
In addition to Abrams showing interest in Superman, actor Michael B. Jordan is another who has reportedly had talks with Warners over the DC Comics favourite. Jordan supposedly pitched his vision of a Superman film to Warner Bros. earlier this year, although the Creed star is unlikely to fit such a project into his schedule until 2022 or 2023.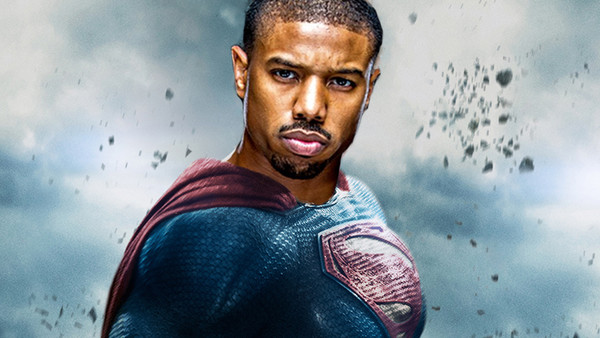 This all comes on the heels of Henry Cavill saying how he's not ready to hang up the cape and S-curl just yet, with Cavill keen to once more reprise the role he played in Man of Steel, Batman v Superman: Dawn of Justice, and Justice League.
As a fit, Cavill looks the very definition of Superman. Yet unfortunately for the Englishman, the writing for his Supes was a majorly mixed bag throughout those three movies. Rather than the ultimate symbol of hope and optimism, fans were largely treated to a grim and gloomy Superman who struggled to shrug off the shackles of poor writing.
Given how the DC Extended Universe of movies that began with Zack Snyder's aforementioned Man of Steel has undergone so many problems, it seems logical that Cavill's time in the blue 'n' red is up - even if the actor deserved better.
Want to write about Superman, Henry Cavill and JJ Abrams? Get started below...
Create Content and Get Paid
---