Is New Mutants Secretly The MCU's First X-Men Film?
This April's release could be key to mutants entering the Marvel Cinematic Universe.
After five years in development, and over two years since its first teaser was revealed, yesterday saw the new trailer finally arrive for Josh Boone's The New Mutants.
This ensemble offering of young mutants was originally pegged for an April 2018 release before being continuously pushed back by 20th Century Fox. Seriously, the film went from April 2018, to February 2019, to August 2019, and The New Mutants currently finds itself booked in for April 3rd of this year.
Despite some questioning whether the film really will hit the silver screen as planned this April, one bigger question thrown up in the aftermath of this new trailer is whether the picture may well actually be an MCU movie.
To go back to the aforementioned delays, The New Mutants underwent some serious reshoots over the past couple of years. And with Disney having now assimilated the majority of 20th Century Fox's assets, it's believed that the House of Mouse – and, more importantly, Marvel Studios – intervened to help steer the direction of The New Mutants.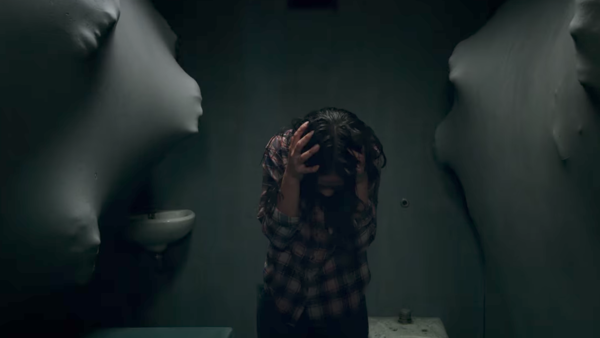 From the footage we've seen, it looks as if The New Mutants will be staying completely clear of referencing the X-Men or any such superhero characters. If you remember, this film was originally pegged to be a part of Fox's larger X-Men franchise, but now the movie appears to be a complete standalone affair that is free from the shackles of Fox's previous X-outings.
Just because The New Mutants isn't tied directly to the X-Men franchise, that doesn't mean that the film is instantly a part of Disney's Marvel Cinematic Universe, of course. What severing any ties to the established X-Men series does mean, however, is that it gives The New Mutants a fresh start and a way to be brought into the MCU down the line in a way that perhaps ushers in the notion of mutants – and thus the X-Men – for this shared realm of heroes.
With Marvel Studios' Kevin Feige having long confirmed plans to incorporate mutants into the MCU, and with Disney having made significant changes to The New Mutants, it remains to be seen just how pivotal this coming April's release will be for the future of the ever-expanding Marvel Cinematic Universe.
Starring Anya Taylor-Joy, Maisie Williams, Charlie Heaton, Henry Zaga, Blu Hunt, and Alice Braga, The New Mutants will be released on April 3rd.
We need more writers about The New Mutants! Get started below...
Create Content and Get Paid
---