New Mutants Ignores X-Men Racism Story
Josh Boone's movie seems to be shying away from this HUGE character point.
The X-Men world has never shied away from extremely real-world issues, with the very notion of mutants being one designed to explore the idea of people being shunted simply for being labelled "different" by some corners of society.
After the latest trailer for Josh Boone's long-gestating The New Mutants finally arrived yesterday, the albeit impressive action seems destined to steer clear of a main driving factor behind one of the titular group's key figures. That figure, is Henry Zaga's Sunspot.
With Sunspot, what stands out most about his own personal backstory – at least within the pages of Marvel Comics – is that his mutant ability only came to the fore due to a racist attack. A highly talented soccer player who was being tipped for a spot at the Olympic Games, Roberto da Costa was brutally beaten by racist members of an opposing team. And it was here, that da Costa's powers first reared their head as he became a ball of solar energy.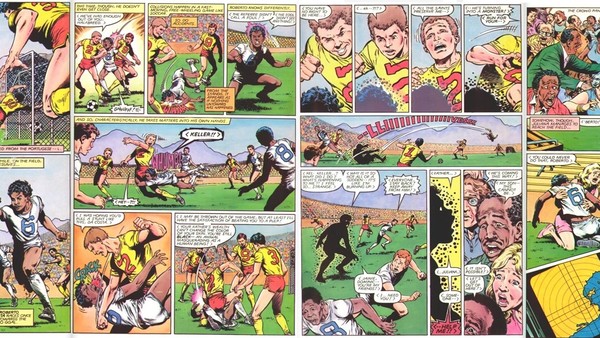 Upon being introduced by Chris Claremont and Bob McLeod in 1982, Roberto was singled out by bullies for being a black Brazilian and for having a mixed race parentage. By casting the lighter skinned Henry Zaga, that element of the character seems to have been taken away.
Of course, The New Mutants could explore some other form of attack or abuse to trigger Sunspot's powers. It's just that the character's unique origin story is such a pivotal moment in comics, and it's a prime example of what has for so long made the X-Men characters so important in how their stories shine a spotlight on society and its problems.
From the New Mutants footage seen so far, it looks as if the youngsters at the centre of the tale may be being persecuted for their sexuality more than anything else. And it could well be that the treatment dished out to them at the shady facility they found themselves at is the key to fully empowering these heroes-in-waiting with their own particular mutant abilities.
The New Mutants is in cinemas from April 3rd.
We need more writers about The New Mutants! Get started below...
Create Content and Get Paid
---