Stunning New Spider-Man: Far From Home Concept Art Surfaces
Peek behind the scenes of Spidey's most recent MCU adventure with these glorious images.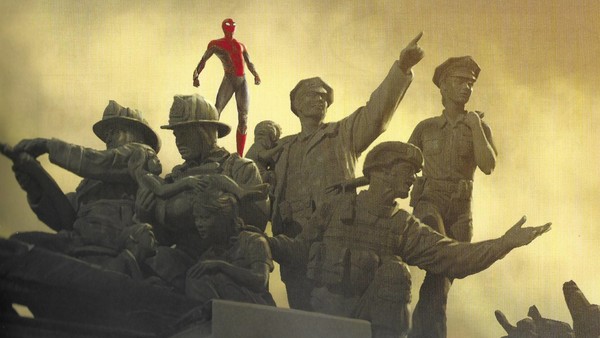 In the solemn aftermath of the landscape-changing Avengers: Endgame, Spider-Man: Far From Home swung to cinemas to give Marvel Cinematic Universe fans hope that this shared realm of heroes and villains is in no danger of slowing down anytime soon.
As Tom Holland's Web-head befriended and then battled Jake Gyllenhaal's Quentin Beck, aka Mysterio, audiences were treated to one of the very best MCU offerings to date. And now, some new concept art from that Spidey effort has surfaced online.
From Reddit user qwertypop123455, this new concept art highlights some of the trials and tribulations that Holland's Peter Parker was faced with in his second solo film - such as struggling to fill the void left by Tony Stark, battling the Elementals, working alongside Nick Fury, and even his final battle with the nefarious Mysterio.
Up next for the MCU's Spider-Man is a to-be-titled Far From Home follow-up that's pegged for a July 2021 release as part of Marvel Studios' Phase 4 of films. Now that the cat is spectacularly out of the bag regarding Spider-Man's secret identity, it should be interesting to see what new threats rear their head to target Peter and his nearest 'n' dearest in that movie and beyond.
As for that concept art, here at 15 stunning images that encapsulate so much of the wonder of Spider-Man: Far From Home...