10 Actresses Who Are Basically Nude For The Entire Movie
7. Soledad Miranda - She Killed In Ecstasy (1971)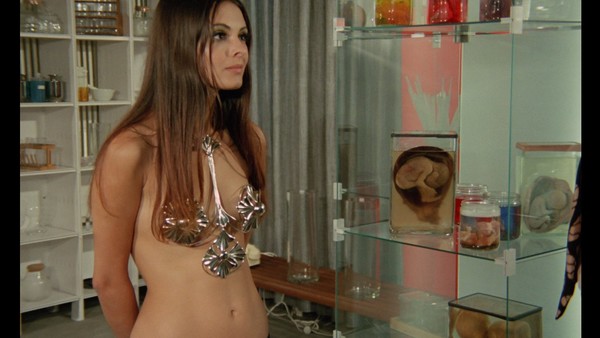 A true legend among cult film aficionados, the hauntingly beautiful Miranda used the stage name Susann Korda (sometimes credited as Susan Korday, to make it more confusing) for a series of iconic exploitation movies with prolific Spanish trash master Jess Franco, before her life was tragically short by a car accident in 1970, before any of the films in question had even reached screens.
We could just as easily list the other Miranda/Franco movies Eugénie de Sade, Vampyros Lesbos or The Devil Came From Akasava here, given she spends plenty of time naked in all of them - but She Killed in Ecstasy is the real pick of the bunch.
The movie sees her use her body literally as a weapon, seducing and then murdering the men - and one woman - who drove her husband to suicide. A must-see movie for anyone with a taste for all things weird, sultry and European.