10 Fascinating Films Featuring Lesbians
There is a rich canon of lesbian themed films. Here's 10 that fascinate us the most...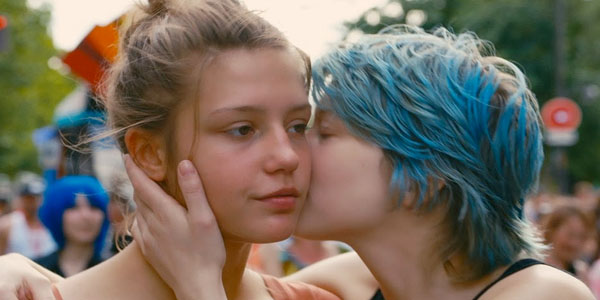 When it comes to portraying lesbianism on screen, there is an historical tendency to sensationalise the subject matter - particularly among Euro cult movie directors. If you believe the work of exploitation directors such as Jean Rollin and Jess Franco, every woman alive is just waiting for any chance to shed their clothes and get down to lesbian business in a very explicit way. If I were to compile a list of lesbian action packed Euro cult films, I would be writing about them from now to eternity. In this article, I wanted to take a look at more respectable and mainstream movies that feature lesbian characters and the joys and heartache they portray. The topic of lesbianism has been used in comedies, dramas, art house movies and biopics. There is a rich canon of lesbian themed films - I have picked out ten of them for your perusal, please add your favourite films that deal with lesbianism below.
10. Gia (1998)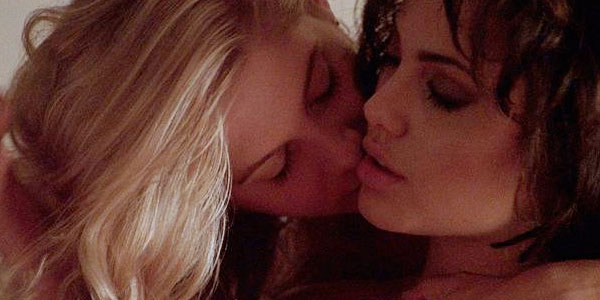 Gia Carangi was one of the world's first supermodels. She came from a humble Philadelphia background and she had a meteoric rise to fame due to her ballsy energy and exquisite looks. Gia soon developed AIDs as a result of the lifestyle she fell into whilst modelling. She had a severe problem with heroin and probably picked up the virus by sharing needles. She died in 1986, aged 26. The film biography of Gia, starring Angelina Jolie as the troubled model in a remarkably uninhibited fashion, suggests that Gia preferred women to men. She certainly has an on/off romance with a female photographer in the film. The chemistry between them is electric on screen and throughout the film, Gia never attained such a level of intimacy and emotional contentment with a man. Sex is portrayed very frankly in the movie - mainly lesbian sexuality - and it does seem a bit too much at times but who is going to complain about Angelina Jolie shedding her clothes? Gia is a solid biopic which is not scared to boldly examine her sexuality, along with all of the other facets of her personality.