10 Fascinating Films About The Porn Industry
Don't worry, you don't have to watch these next ten films at 2am with the volume down low.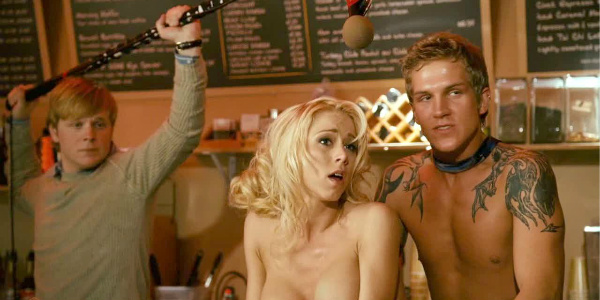 The Weinstein CompanyDon't worry, you don't have to watch these next ten films at 2 a.m. with the volume down low. These are movies simply about the porn industry and not porn themselves. Pornography is the undeniable lifeblood of not only the internet but the world, the ultimate pastime, it has given us great performers like Audrey Bitoni, Gianna Michaels, Pinky, Sasha Grey and endless others. Sex scenes in Hollywood films have been around since the inception of the movie theatre. It was only a matter of time before the folks in Hollywood decided that making movies about making movies about sex was a good idea. It's essentially the perfect way to include all the T&A you want into your film without anybody ever questioning you. On the flip side, these films also feature aspects of the adult film industry that not everybody would be privy to. Did you ever wonder how well these actresses were treated on set? Did you ever wonder just how extreme the genre could get? These films have the answers for you. Over the years there have been numerous mainstream films which explore the sordid underbelly of sex and commerce. The results, understandably, have been mixed. From biopics that stray too far from the story, to hardcore genre films, to stories that take a more lighthearted approach to the proceedings. These are ten feature films (of varying quality) about the porn industry.