10 Incredibly Sexy Stripper Scenes That Floored Us All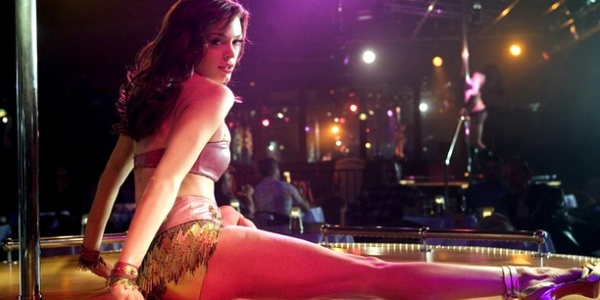 Other than Disneyland what€™s the greatest place in the world? It€™s a place where woman will do just about anything for a few dollars. That€™s right; strip clubs. On the same note strippers are American heroes. I can€™t think of any other profession that I respect more, maybe adult film stars (I€™m a pig, I know). Seeing as though real life strippers usually aren€™t that glamorous we€™re going to take a look at some of the greatest movie stripper€™s scenes that blew us all away. Now seeing as though I am a heterosexual male, don€™t expect to see any Magic Mike or Full Monty entries on this list. This is strictly the hottest female movie strippers that we would empty our wallets for. Let€™s begin€..
10. Sheri Moon Zombie - Halloween (2007)
The Stripper:
Sheri Moon Zombie as Deborah Myers This movie gets a lot of unjust flack; it really wasn€™t as bad as you remember. In 2007 Rob Zombie decided he was going to re-imagine the 1978 John Carpenter classic horror flick Halloween. The film was met with mixed reviews to say the least. Any horror movie fan knows the origin of Michael Myers well; or maybe not. That€™s the point though; the appeal of the original film was due to the fact that we didn€™t really know too much about the masked killer. Zombie decided to give us a glimpse into the childhood of Myers (his childhood sucked). It was mildly enjoyable to watch the young Michael coming growing up. One scene in particular that stood out the most was a scene involving Myers mother Deborah (Sheri Moon Zombie), who plays a stripper; she dances to Love Hurts by Nazareth. I love this woman; I€™ve dedicated an entire article professing my
love for Sheri Moon Zombie
. Just think, Rob gets a private show every night. They€™re married by the way, if you didn€™t already know that.