10 Movie Thrillers That Are Basically Just Porn
Leave your inhibitions at the door.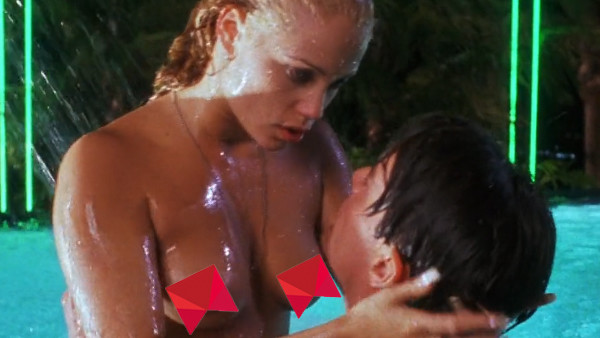 Not only is nudity the cheapest special effect, but even the earliest exploitation filmmakers realized that sex gave them an edge over €œprestigious€ studio movies. Lacking proper distribution, they took their pictures on the road, showing them in town after town, announcing their wares with the aid of salacious promotional material. Drive-ins put an end to the practice of €œroadshowing€, and as it became easier to release exploitation films, the market for them expanded, helped by more relaxed social attitudes.
Between the late 60s and early 80s, those who frequented America€™s passion pits were exposed to movies whose titles €" Jailbait Babysitter, Dr Minx, The Swinging Barmaids €" left no doubt as to their content. When the exploitation circuit collapsed with the arrival of VHS, the demand for such films didn€™'t go away, it was met by movies made specifically for the home video market.
Regardless of how they were released, the movies were all the same: dirt cheap, starring washed-up performers or people you never heard of, and made with absolutely no regard for posterity. They may not have been accomplished, but they rarely posted a loss, something that appealed to Tinseltown. If they could take a threadbare sexploitation film, put big-name actors in it and give it a patina of Hollywood gloss, they€™d be laughing all the way to the bank.
More money doesn'€™t necessarily ensure higher quality, though, as the following movies will testify.