13 Nude Scenes You Might Have Missed From 2013
The most memorable obscure nude scenes of the past twelve months. Pause buttons at the ready!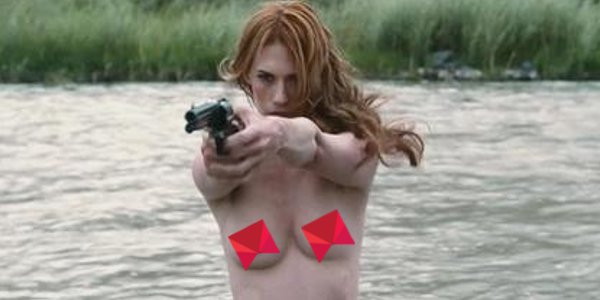 2014 will be a big year for silver screen nudity, with Lars Von Trier's sex-crazed Nymphomaniac set to make a big splash, or at least an uncomfortable wet patch, in cinemas when it arrives. We've already been treated to one trailer, and needless to say, expectations couldn't be any more erotically charged, even if the sexual element looks horribly clinical and reductive (which is no doubt Von Triers' intention.) But before that film lands, with it's frank and blatant portrait of graphic sex, and in the name of celebrating the art and craft of subtle sexuality, were following up last year's 10 Nude Scenes You Might Have Missed From 2012 with a compendium of the finest examples from the past twelve months, as they come to an end. This was of course the year that Scarlett Johansson played a sexed-up alien, but that would be too easy a mention, so, whether taken from obscure films, or TV shows, or blink-and-you'd-miss-it instances, these are the moments that had fans peering closer at the cinema or reaching for the pause button.
Honourable Mention
Emily Ratajkowski - Robin Thicke's "Blurred Lines" Video
Given the controversy that followed Robin Thicke's re-emergence as a popstar after years of near-obscurity (or at least of vague fame) was one of the stories of the year. His wandering hand and his diabolically raunchy dance-off with the perpetually half-dressed Miley Cyrus over-shadowed the fact that he released possibly the best pop song of the entire year (all rape-like connotations aside, of course.) And Thicke's team also master-minded the greatest double video marketing ploy ever, releasing one almost Safe For Work version of the video featuring scantily clad models cavorting with Thicke in plastic underwear as well as an After Dark version where the underwear was noticably absent. Not everyone got to see the NSFW version, because it was mostly (and justifiably) banned from the TV - though the majority of the world probably tried their hardest to do so - and for the small minority who didn't get to see Emily Ratajkowski stealing the scene, you missed out. Massively.