8 Beautiful Actresses Who Shaved Their Heads To Be Taken Seriously
For women in Hollywood, bald is bold.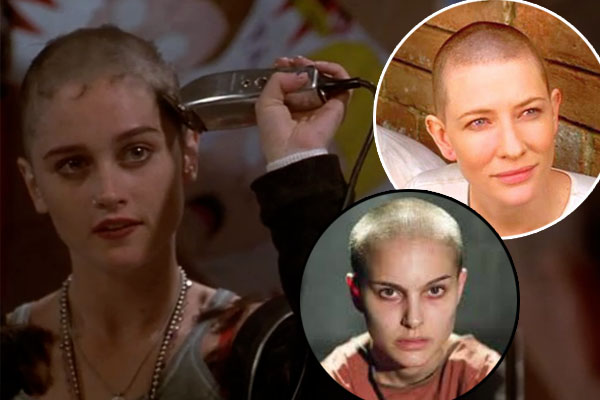 No matter which side of the argument you fall on when it comes to gender equality in Hollywood, it's almost to impossible to ignore one simple fact: Actresses who shave their head for a role always seem to make headlines. And typically not for the most progressive of reasons. But the reasons an actress adapts the chrome dome look typically fall into one of two categories: 1) It was logistically necessary for the role, or 2) The character needs to be seen as empowered and strong, and getting rid of the luscious locks is the easiest way to display the character's seriousness. Though there might be some overlap between the two, actresses have often went after these roles (and the haircut) as a way to prove to the frequently sexist movie industry that they're more than just a pretty face. Lopping off the locks can be a statement to the world. "Yes, I'm a woman. Yes, I can be sexy. But I'm also just, you know, an
actor.
" And, ridiculous as it may seem, sometimes this is the most efficient way to make people remember that.