Eva Mendes' 11 Sexiest Movie Roles
Jewel thief, psychotic killer, bad mother - is there any role that Eva Mendes can't make super sexy?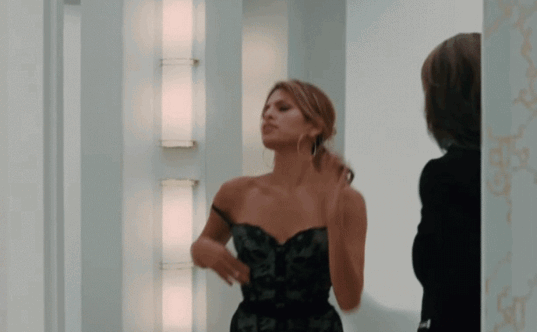 Eva Mendes was never interested in acting growing up: she even considered pursuing a life as a Catholic nun before she found her true calling completely by chance. The Miami native had never so much as taken a drama lesson when a scout noticed her photograph inside a friend's portfolio and convinced her to drop out of her marketing management course and start spending her time on auditions instead. Whoever that was deserves credit for single-handedly setting a modern sex symbol on her way to stardom. Mendes made a name for herself on the B-movie scene with appearances in Children Of The Corn V: Fields Of Terror (1998) and Urban Legends: Final Cut (2000), and was soon attracting the attention of Antoine Fuqua, director of Training Day (2001). Her performance as Denzel Washington's mistress in the award winning crime thriller was very much a breakout, and she has gone on to act opposite some of the biggest names in the business across multiple genres. The 41-year-old has been trying to move away from roles that simply require her to show some flesh however, winning plaudits for her performance in The Place Beyond The Pines (2012) and stating her desire to work with the industry's most respected directors, name-dropping Mike Leigh, David Lynch and the Coen Brothers. This would be a far cry from some of her earlier work, though as her performances in recent years have proven, there isn't a role that Eva Mendes can't make irresistible...
11. April Mercedes €" Stuck On You (2003)
This Farrelly Brothers film may not be as funny as Dumb And Dumber, There€™s Something About Mary or Kingpin, but Stuck On You has as much heart as all of their previous work combined. Matt Damon and Greg Kinnear€™s chemistry is enough to keep you interested in the beginning (even if the movie does suffer from an over reliance on them being conjoined, milking it for laughs at any given opportunity) but what really sparks this film into life is the appearance of Eva Mendes. Mendes is quite literally the girl next door here, though her character is far from wholesome. The lingerie model/aspiring actress is the embodiment of the female Californian in this Hollywood satire - her initial reaction to seeing her new conjoined neighbours is to ask them which plastic surgeon joined them at the hip. Endearingly upfront and scantily-clad throughout, Eva acts as a more-than-capable foil for the twins, outshining her fellow supporting actors with her sharp comedic timing and tiny outfits.