How Rockstar Can AVOID Ruining GTA 6
Do you miss the old design ethos of GTA?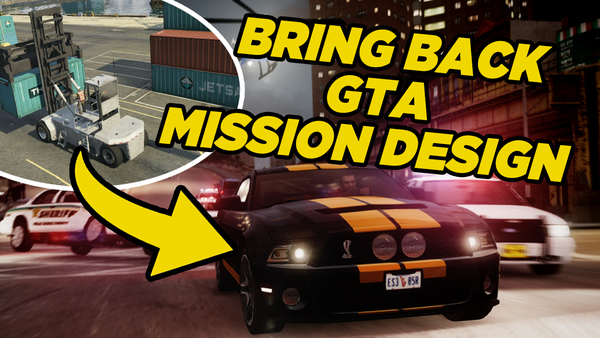 As an iconic and very well known veteran game studio with a very unique past, Rockstar are in a fascinating place.
Their legacy involves arcade one-offs turning into the biggest open-world crime franchise of all time. Of playing the industry's bad boys across the 2000s, funnelling GTA's profits into pet projects like doing a sequel to 1979's The Warriors in game form.
Hell, amongst all this, they released Rockstar's Table Tennis - something that did exactly what it said on the tin, simply because they needed to recoup funds after developing a whole new engine for GTA IV.
Point being, that they've always done things their way. GTA rose to prominence because it injected open-world Nintendo games like Mario 64 or Zelda: Ocarina of Time with entire mission sets, gameplay mechanic toolkits and a huge variety of traversal options.
GTA 3 was an overnight revolution, and as Rockstar would go on to shape the open-world genre, they'd also get so much bigger. In attracting more sizeable - and more casual - audiences than ever, their design ethos started to pivot.
Yes, you can still mess around and go on hour-long police chases where all hell breaks loose, but mission scope would be reigned in considerably.
Cont.
Scott Tailford
Gaming Editor at WhatCulture. Wields shovels, rests at bonfires, fights evil clones, brews decoctions. Will have your lunch on Rocket League.
See more from Scott