10 Amazingly Written Sex Scenes In Modern Day Novels
Singular passages of some well written banging.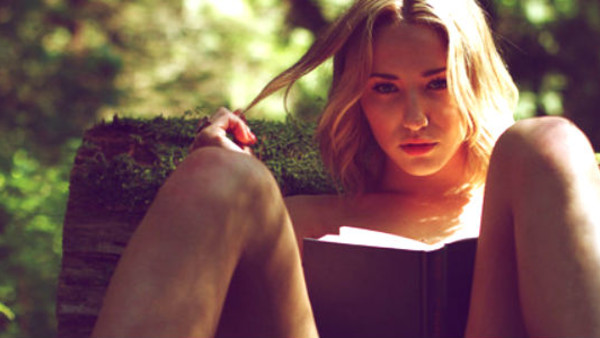 Pornography fans: hold your horses a moment. While it's all very well and good clicking on the link to your favourite porn website, or opening your dirty magazine to your sexy individuals of choice, have you ever sat down with a good old fashioned book and looked for your get-off within the pages? Erotic fiction, whether it's intentionally written for that genre or not, has got some pretty great qualities to it. One, you can exercise your imagination and choose whatever people you like to play out in a particular fantasy. Two, depending on what the content is, it can be really exciting - often because there's either a lot of detail, or barely any at all. Three, you can sit in bed with your book and have lots of fun and then not have to worry about deleting your computer history. No one ever accused anyone of being a porn addict with an open book on the bedside table. While erotica is renowned for appearing in older literature (think Greek classics, or the wave of feminism in the 1900s), there's actually plenty of it about in 21st century writing. While Fifty Shades of Grey or the Mills and Boon collections might immediately spring to mind, there's way more out there on your local book store shelves than you could ever imagine. Remember: a sex scene in a novel can be just a sex scene. It doesn't have to be part of a 600 page tome of racy raunchy never-ending sex. Sometimes, just a singular passage of some well written banging can get you turned on more quickly than you might think. Here are 10 examples of brilliantly written sex scenes in modern day novels. Prepare to get excited.