We're Recruiting For A Community / Brand Manager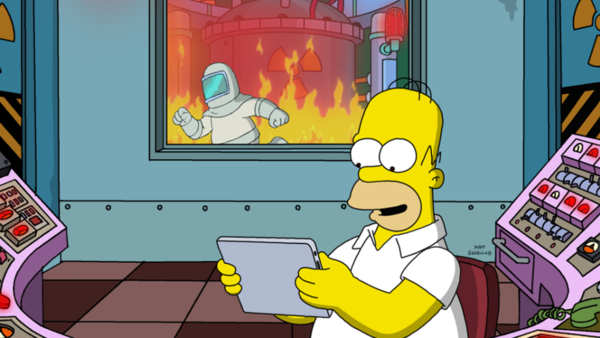 About The Job
WhatCulture is a family of digital entertainment platforms. Across web, video and social, we talk about Film, TV, Gaming, Wrestling, Music, Sport, Comics, Science and everything in between, to a worldwide audience of millions every day.
But how we interact with that audience is something we think we can really improve upon, and we want someone to help us do that. Working with our teams of Writers, Editors, Presenters and Channel Managers, we're looking for a creative and ambitious Community Manager to become the bridge between us and them.
From managing our litany of social media accounts to providing valuable feedback on why certain things did or didn't work with the viewers, we're looking for someone who can help us connect with our audience in new ways.
The right candidate will know the best practices for content delivery across multiple platforms, be able to reach out and speak to brands about collaborations, and be able to help shape the very work we produce.
Key Roles And Responsibilities
Take the lead on WhatCulture's existing Social Media channels.
↳ Our reach across Twitter, Facebook and Instagram is sizeable but we want to do more with it. The right candidate will be able to breathe new life into our different platforms and help us tailor the right content towards the right platforms.
Help us expand into new areas of audience engagement.
↳ Social media is constantly evolving and we want to evolve with it. The right candidate will have an eye on the latest platforms and trends, and know how to best engage with them.
Push our existing content, and help shape what we produce in future.
↳ Our website and YouTube channels are some of the most popular in the country, but our regular returning audience only make up a chunk of those views. Our videos, articles and, in particular, quizzes often benefit from a push towards the right audience, and the right candidate will be comfortable doing that.
Work directly with brands and third parties
↳ Video sponsorship and influencer marketing it a massive part of YouTube, and an area we've sorely neglected up until now. The right candidate will be equaly as comfortable dealing with advertising enquiries as they will approaching brands with our own ideas.
What We're Looking For
Someone who understands WhatCulture as a brand, a website, and an onscreen product. A strong working knowledge of who we are and what we do is vital.
A proven track record of increasing engagement across multiple platforms and working directly with brands and advertisers.
Basic video editing skills. The ability to shoot, cut and edit content would be a massive advantage.
Ability to analyse data, identify what works and what doesn't, then present key findings (both quantitative and analytical) to shape what we do.
Genuine passion for the subjects we cover, an inside-out knowledge of pop culture, and an avid user of social media.
Strong writing skills, with a grasp of what is right for our brand.
Outstanding project management and multi-tasking skills.
If all of the above sound like you, please send a CV and Cover Letter to adam@whatculture.com with the subject line Community/Brand Manager Application. Give us a flavour of who you are, what your experience is, and what you think you could bring to the role. Salary negotiable based on experience.