10 Biggest Movie And TV News This Week (Sept 14)
A Bond legend dies...
Welcome, everyone, to the best movie news wrap-up on this or any other planet in our solar system, the WhatCulture.com News Brief! As usual, we've combed the net for the week's biggest movie and TV news, and brought them all together here for your reading pleasure. And what a week it's been! Things got off to a slow start, but picked up steadily as the week went on. We've got plenty of stories from the worlds of both film and TV to share with you, including an epic new image of Zack Snyder's Batmobile, updates on Pirates of the Caribbean 5 and Underworld 5, news about a new Stephen King TV adaptation and an HBO series from David Fincher, several new Warner Brothers/DC Comics projects in development, and the tragic passing of Richard Kiel, who played iconic henchman Jaws in the James Bond films. All of these stories and more await you in the following pages. Before we get started, however, let's take a look at some of the smaller stories that filled our RSS feeds this week:
Honourable Mentions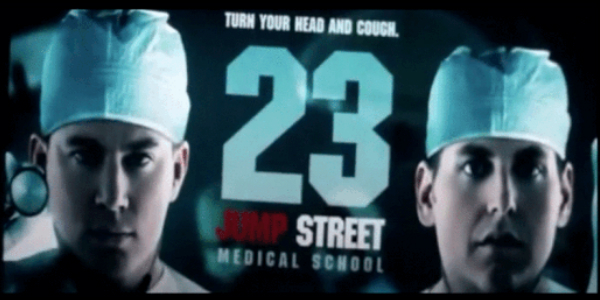 Sony is unsurprisingly moving forward with 23 Jump Street, and have hired 22 Jump Street co-writer Rodney Rothman to pen the script. Now the only question is, will we see Jonah Hill and Channing Tatum actually go to medical school? Source:
Deadline
Will Ferrell says that Zoolander 2 is still in the works, is currently going through script revisions, and that Mugatu will return. Now all we need are caramel mocha frappuccinos to celebrate! Dane DeHaan and Rooney Mara, two of the creepiest actors in Hollywood, have joined Diesel Schwarze's Ziggy, a musical love story set in the Jazz Age of the 1920s. Source:
THR
Morgan Freeman joins Ted 2 and the Ben-Hur remake. No, he won't narrate either one of them. Via:
Variety
and
Deadline
James McAvoy may finally lose his luscious locks in X-Men: Apocalypse. We doubt he'll look as good as Sir Patrick Stewart, though. Source:
The Huffington Post
Nintendo has made a Pikmin film, produced by gaming legend Shigeru Miyamoto. Titled Pikmin Short Movies, it's an animated anthology consisting of three separate short films, and will debut at the Tokyo International Film Festival. If anything, it can't be as bad as 1993's Super Mario Bros. movie, right? Source:
Variety
Rambo 5 may be titled Rambo: Last Blood. It won't be based on the strange flash-based Rambo game of the same name. Which is a relief. Source:
ComingSoon
Now You See Me 2 has landed a release date. It will hit theaters, whether you want it or not, on June 10th, 2016. Why the studio hasn't titled the film Now You Don't is beyond our understanding, however. And now.... onto the main event!
James Garcia
James is a 24 year old writer and filmmaker living in Portland, OR. He attended college for graphic design and writes for various sources on the web about film, television, and entertainment. You can view all of his work on his website, www.thereeljames.wordpress.com
See more from James