10 Game Of Thrones Nude Scenes That Shocked The World
The truth is often laid bare in Game Of Thrones.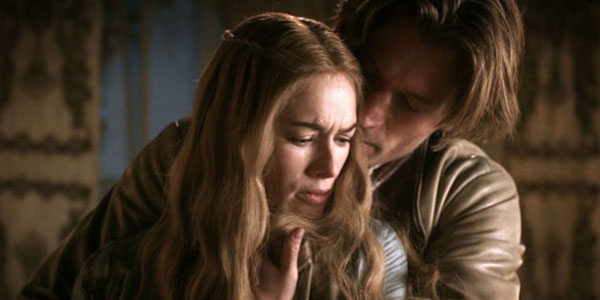 HBO€™s social media lightning rod Game of Thrones is a show that gets more people up in arms than a Mexican wave at an International football friendly. Whether it€™s the abrupt, brutal deaths of major characters, the Machiavellian plot machinations or the sudden realisation that you really haven€™t seen it all, barely an episode goes by without an incident that leaves the more sensitive souls among us on the brink of tapping out. And then, of course, there€™s the carnal carnival of sex and nudity. As a wise man once said (and it was surely a man), sex sells. The number of complaints raised over the bounty of flesh on display in every outpost of the Seven Kingdoms has only been exceeded by the murmurs of discontent about the reduced number of such scenes as the show€™s gone on. While it€™s true that there appears to be less explicit content these days than was the case in earlier episodes, Game of Thrones will never likely be labelled prudish. What€™s more, the show responsible for 'sexposition' entering the modern lexicon has played its nudey cards wisely. At times arguably gratuitous, in other moments offering a peek through a fogged up window on the sordid secrets of its myriad characters, and sometimes simply to shock you into silence, the show€™s nude scenes have received more press column inches (ahem) than a J-Law phone hack. So whether your poison is Wildlings Gone Wild or Lancest or just actual poison (we recommend Tears of Lys €" easier to swallow than the strangler), the truth is often laid bare in Game of Thrones, and never to more shocking effect than in the following moments. Oh, and if you haven€™t seen the show yet, don€™t read on, and what the hell€™s wrong with you anyway?