10 Wrestlers Who Appeared In Recent TV Shows You Probably Missed
Wait a minute, was that Batista?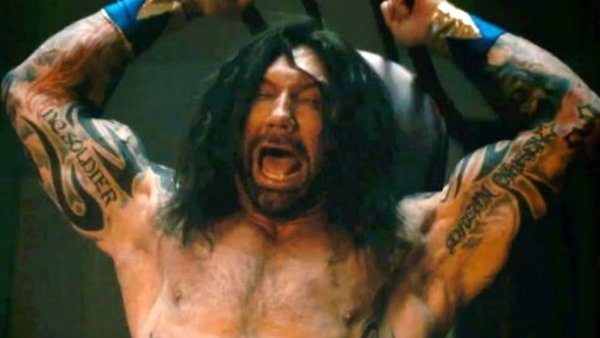 There's nothing more surreal than seeing your favorite wrestler suddenly pop up in a sitcom or drama. But it happens all the time.
Wrestler cameos demolish the wall between professional wrestling and network television, transporting a superstar to an intriguing new setting. These fleeting appearances can be a trial run for a long-term career on the small screen, a branded crossover, or a simple Easter egg for the wrestling nerds in the audience. Whatever the reason, it makes you spring to attention in a "wait a minute" moment that will send wrestling fans sprint to iMDb for confirmation.
There are the classic examples that always get talked about: Vader in Boy Meets World, The Rock in That '70s Show, Mankind in 30 Rock. These roles stick in our minds for how casually these larger-than-life personalities made their way into our favorite shows. Luckily, wrestler crossovers don't end there.
In the past few years, we've seen more and more familiar names of the ring show up on the small screen. Here are 10 of the most recent examples of your favorite wrestlers popping up on TV that you might've missed.
10. Batista (Room 104)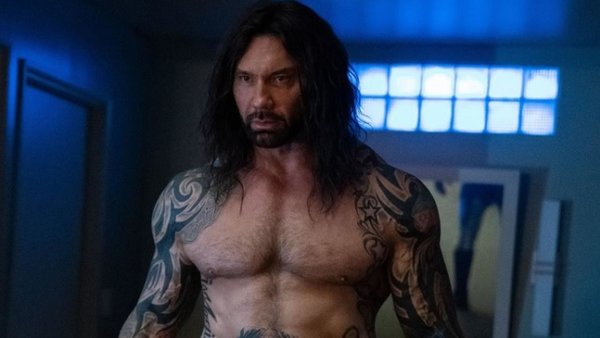 Dave Bautista has built a respectable acting career since leaving WWE in 2014, most notably starring as Dax the Destroyer in the Marvel Cinematic Universe. He's worked hard to distinguish his work on screen from his wrestling past, taking roles as a tight-lipped henchman in Spectre and a pensive scientist in Blade Runner 2049.
But his latest turn in the Duplass brothers' HBO serial Room 104 runs counter to all that. In the season 4 episode "Avalanche," Batista plays the excellently named Raw Dog Avalanche, a retired pro wrestler who holes up in the series' titular room to explore his deep emotional traumas. According to Sports Illustrated, Batista was reluctant to sign on, preferring to keep his wrestling past out of his Hollywood present. But the script was not what he expected, allowing the hulking actor to explore a depth of emotion that he's rarely accomplished in or outside of the ring.