4 TV Shows That Are Just Basically Porn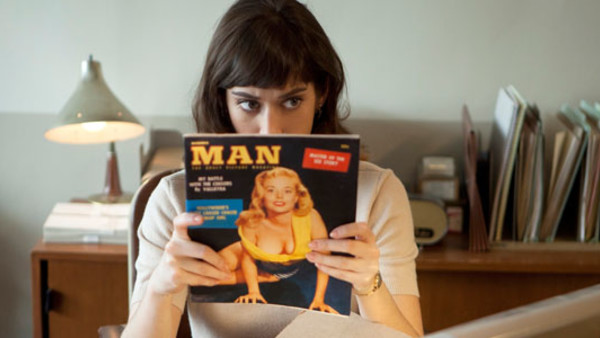 There seems to be a reoccurring trend in most TV shows today: Turn your audience on as much as possible so they come back for more. Entertainment today is aimed directly at our naughty bits, and we wouldn't have it another way.
However, there are some cases when you might watch a show just for the story, and then there's a penis that seems to come out of nowhere. Or everything is so suggestive that you feel like you should bathe in holy water just to feel semi clean again.
We're going to look at the top offenders, starting with:
4. Girls
I remember coming across this on On Demand one day. Not one to miss a potential new favorite, I gave it a shot. All I remember is an opening credit, and the next thing I knew I saw a couple going at it like monkeys. I don't care if a show has sex scenes. Hell, I'm married. Sex is nothing new to me. What I absolutely don't like is when a show tries to beat into your brain that whatever given group of people are quite sexually active. What's the point?
From what I can gather, it's an excuse for creator/actress Lena Dunham to get naked. I'm all for empowering women, but even I have my limits. Every episode is the characters trying to navigate through being single, or something. Take away what little wit and actual funny moments that were in Sex and the City, and you have Girls.