Brooklyn Nine-Nine Quiz: Can You Match The Image To The Episode?
Only the best of detectives will be able to solve this mystery.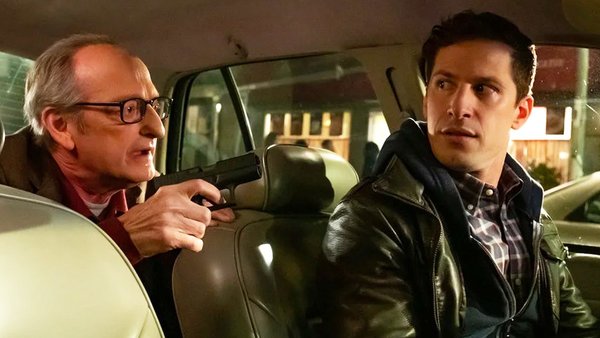 The streets of Brooklyn are safer with the detectives of the Ninety-Ninth Precinct there to take down the bad guys.
In Brooklyn Nine-Nine we got to hang out with Jake Peralta, Captain Raymond Holt, Amy Santiago and the whole squad as they solved crimes and got criminals off the streets.
They've gone undercover in the Mafia, been sent to prison for crimes they didn't commit and even taken down dirty cops. We've watched Jake and Amy fall in love, Charles become a father and Terry be promoted. They've had good captains and a few bad ones too. Over the course of the show we got to see squad members come and go, but the spirit of the 99 never faulter.
How big a fan are you of Brooklyn Nine-Nine? Only those who have been paying close attention to the 8 seasons and 153 episodes of the show will manage to score 100% on this quiz.
All you have to do is identify which season the image above the question is from. It might sound easy but only the best of detectives will be able to solve this mystery. Do you have what it takes to get every question correct? Let's find out!
Don't forget, all the answers can be found at the end of the quiz. Good luck!
1. Which Season Is This Image From?