Brooklyn Nine-Nine Quiz: Who Said It To Amy Santiago?
How well do you really know The Finger Queen?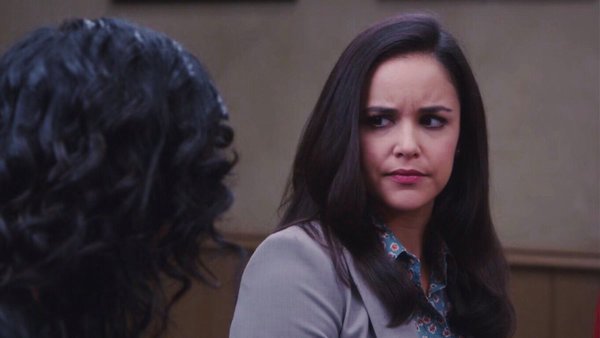 Next month welcomes the beginning of the eighth and final season of Brooklyn Nine-Nine. After what will be a total of 153 episodes, we are saying goodbye to Jake Peralta and the rest of the precinct.
One character that fans are definitely going to miss is Amy Santiago. The incredibly ambitious and driven sergeant kept us all entertained with her obsessive need to please her elders along with her blossoming relationship with colleague Jake Peralta. While these two are definitely not two peas in a pod, their differences definitely make them the perfect couple.
Over the last seven seasons, we have watched Amy grow from a puzzle master detective into the very first female in her precinct to become sergeant. Fans are excited to see where her story will go in the eighth and final season of the show.
It's time to find out how well you really know Sergeant Santiago. Do you know her better than Jake does? Are you more competative than she is? If the answer is yes, then you should be able to score 10/10 on this quiz!
Answers at the end!
1. "Be More Articulate When You Speak The Children."