Brooklyn Nine-Nine Quiz: Who Said It To Jake – Amy, Rosa Or Gina?
Only a true detective can pass this quiz!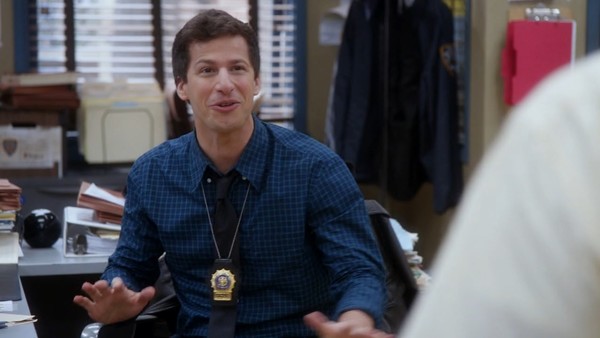 Brooklyn Nine-Nine is one of the greatest TV show about one of the best-trained squads in New York City. The series has a fast-paced humour and top-tier sarcasm that keeps the audience engaged. It is pretty much centred around the childish detective, Jake Peralta, who lacks experience, but certainly has a latent potential.
The show is also known for its epic friendships - from childhood companions to romantic interests - the show gives off some very heart-warming feelings.
Brooklyn Nine-Nine also has some of the best females in television. Competitive detective Amy, "the tough guy" Rosa and sassy Gina who described her relations with Jack as "the little girl holding little boy's hand emoji."
They are truly one big family with common family and workplace issues. Their everyday life is filled with small jokes, pranks, adventures and, of course, sarcastic comments. However, the most memorable of them are surly the lines that Amy, Rosa and Gina have said to detective Pineapples. Let's see whether you remember all of them. Take this quiz and find out.
Answers at the end!
1. "Jake, Why Don't You Just Do The Right Thing And Jump Out A Window?"