Friends Or How I Met Your Mother Quiz: Who Said It - Joey Tribbiani Or Marshall Eriksen
How good's your knowledge of the lovable bears of How I Met Your Mother and Friends?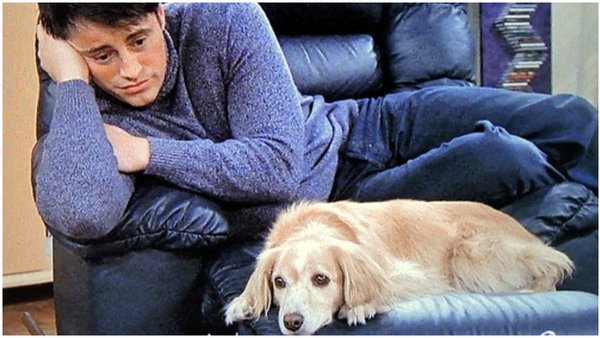 They're two of our favourite characters from two shows we love and seem to constantly compare. Rightly so of course - they're two of the biggest American comedies of all time.
And these two lovable bears seem to encompass everything we love about How I Met Your Mother and Friends. Joey is the most innocent of the Friends group and his endless womanising made us laugh week-on-week, while Marshall felt like a part of all our Dads in some way, being the voice of wisdom among his friends at MacLaren's Pub every episode while remaining hopelessly dedicated to his wife.
Looking beyond their relationship statuses though, it's amazing how much these two characters actually have in common. In the main, they're the down to earth members of their respective groups, the ones our characters go to when they need some light relief from the troubles of the world, and the ones on their respective shows who seem to be the most comfortable in their own skin.
Despite each having their own issues with their personal lives and career, Joey and Marshall never seem to take life too seriously and that's what we love about them. And they're both food lovers!
But how good's your knowledge of these two characters? Can you tell the difference between some of their most iconic lines? If so, you'd be a real expert on these two sitcoms...
1. "Who Wouldn't Want To Snuggle Up Next To This Business On A Sunday Morning?"